Telehealth Originating Site Facility Fee Announced
By admin aapc
In Billing
January 14, 2011
Comments Off

on Telehealth Originating Site Facility Fee Announced
When it comes to the  2011 Medicare Physician Fee Schedule (MPFS), the Centers for Medicare and Medicaid Services (CMS) says, "Can you hear me now?"
Change Request (CR) 7264 provides a summary of the policies in the MPFS including Affordable Care Act provisions—and announces the telehealth originating site facility fee.
For 2011, the payment amount for HCPCS Level II code Q3014 Telehealth originating site facility fee is 80 percent of the lesser of the actual charge or $24.10. The beneficiary is responsible for any unmet deductible amount or coinsurance.
Latest posts by admin aapc
(see all)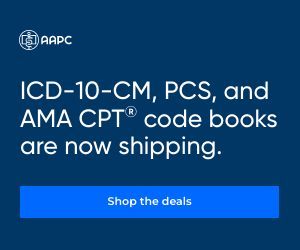 No Responses to "Telehealth Originating Site Facility Fee Announced"