Meaningful Use: CMS Tweaks Stage 1, ONC Moves to Stage 2
By admin aapc
In CMS
January 14, 2011
Comments Off

on Meaningful Use: CMS Tweaks Stage 1, ONC Moves to Stage 2
The Health Information Technology Policy Committee (HITPC) is seeking comments on stage 2 meaningful use objectives while the Centers for Medicare & Medicaid Services (CMS) is still perfecting stage 1 meaningful use. The agency recently issued a correcting amendment to the Electronic Health Record Incentive Program Final Rule.

Stage 1: Corrections Made
In addition to some typographical corrections, the correction notice CMS published in the Dec. 29, 2010 Federal Register contains a few noteworthy changes to the EHR final rule.
The following corrections are effective immediately:
Electronic prescribing regulations are expanded to align with Drug Enforcement Agency (DEA) regulations.
Regarding the eligible professional (EP)/eligible hospital measure, only one rule is related to clinical decision support, not five. And the one clinical decision support rule does not have to be linked to a specific clinical quality measure.
Office visits, not "unique patients," are the qualifier for the clinical summary objective, which applies only to EPs, not eligible hospitals or critical access hospitals (CAHs).
Hospital-based EPs furnish "90 percent or more" (rather than "more than 90 percent") of their covered professional services in an inpatient or emergency department setting.
For further details, read the correcting amendment to the final rule published in the Federal Register.
Stage 2: Comments Sought
The HITPC released Jan. 12 a draft document of preliminary recommendations it has developed for stage 2 meaningful use objectives and is seeking public comment. Stage 2 is scheduled to begin in 2013.
Comments must be received no later than 5 p.m. ET, Feb. 25, 2011. The HITPC will consider recommendations in its public meetings in the spring of 2011 and will present stage 2 meaningful use recommendations this summer to the U.S. Department of Health and Human Services.
For complete details, download the HITPC document that includes directions for submitting comments as well as background information and proposed meaningful use objects and measures for stages 2 and 3.
Latest posts by admin aapc
(see all)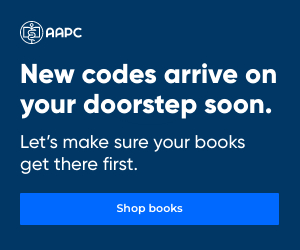 No Responses to "Meaningful Use: CMS Tweaks Stage 1, ONC Moves to Stage 2"