CMS Implements Affordable Care Act Provisions
By admin aapc
In Billing
February 11, 2011
Comments Off

on CMS Implements Affordable Care Act Provisions
There has been a lot of talk about the preventive care provisions in the Patient Protection and Affordable Care Act, but the law also requires the Centers for Medicare & Medicaid Services (CMS) to make changes to Medicare Part B policy that are likely to affect consumers less and physicians more. Take a closer look at some of the less touted Part B policy changes CMS has already implemented or will implement this year.
Fraud and Abuse Prevention Measures
On Jan. 24, CMS issued a final rule implementing Affordable Care Act provisions intended to reduce fraud and abuse in Medicare, Medicaid, and Children's Health Insurance Programs (CHIP). Effective March 25, health care providers and suppliers of durable medical equipment, prosthetics, orthotics and supplies (DMEPOS) can expect additional screening requirements and application fees when enrolling or re-enrolling into these programs.
Finalized screening requirements for physicians, non-physician practitioners (NPPs), medical groups and clinics, ambulatory surgical centers (ASCs), and the like, include:
Verification of requirements
License verification
Database checks
Providers and suppliers considered at higher risk for fraud and abuse—including physical therapists, ambulance suppliers, and independent diagnostic testing facilities—face increased screening requirements, such as fingerprinting-based criminal history record checks.
The final rule also implements the temporary new enrollment moratorium provision with a few modifications:
Prior to declaring a temporary enrollment moratorium, CMS will fully assess the impact on beneficiary access to services.
Both the occurrence and lifting of a temporary enrollment moratorium will be announced in the Federal Register.
An enrollment moratorium may be lifted in the event of a public health emergency in the affected area.
Similarly, if there has been a credible fraud allegation regarding an enrolled provider or supplier, payments can be suspended during an ongoing action or investigation.
The proposed ethics and compliance program for providers and suppliers of DMEPOS was not finalized in the rule. CMS is seeking further public comment before proceeding with this provision.
Time Limits for Filing Claims
Physicians and suppliers no longer face a 10 percent reduction on claims submitted 12 months after the date of service. Now contractors will simply deny untimely-filed claims.
Retroactive to Jan. 1, 2010, the Affordable Care Act reduced the maximum period fee-for-service providers can file claims to no more than 12 months, or one calendar year, after the date of service. For example, a claim with a date of service of Feb. 29 must be filed by Feb. 28 the following year to be considered timely. Note: The date of service is that which is in the "From" line for professional claims. If a line item "From" date is not timely but the "To" date is, Medicare contractors will split the line item and deny the claim. See CMS Transmittal 2140, CR 7270, issued Jan. 21, for exceptions and other details.
Reasonable Cost Payments
The Affordable Care Act reinstated the reasonable cost payment for outpatient clinical lab tests performed by hospitals with fewer than 50 beds in qualified rural areas for cost reporting periods beginning on or after July 1, 2010 through June 30, 2011. The Medicare and Medicaid Extension Act of 2010 extends this provision through June 30, 2012. For details, see the MLN Matters physician education article MM7294, issued Jan. 21.
Latest posts by admin aapc
(see all)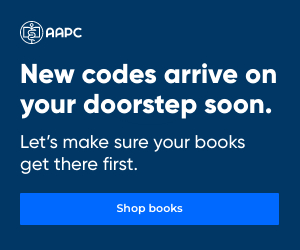 No Responses to "CMS Implements Affordable Care Act Provisions"