Home Health Claims for Oxygen Equipment on Hold
By admin aapc
In Billing
January 28, 2011
Comments Off

on Home Health Claims for Oxygen Equipment on Hold
The Centers for Medicare & Medicaid Services (CMS) instructed regional home health intermediaries (RHHIs), Jan. 21, to hold claims where the revenue codes for both portable and stationary oxygen equipment rentals appear on the same claim. A systems error is preventing these claims from being processed and paid correctly.
CMS has identified the systems error that occurs when both portable and stationary oxygen equipment are billed on the same home health claim, but RHHIs are instructed to hold affected claims until the change is implemented, July 5, 2011.
Affected HCPCS Level II codes include oxygen and related respiratory equipment codes E0431, E0433, E0434, E1392, and K0738.
See CMS Transmittal 839, Change Request (CR) 7169 for more details.
Latest posts by admin aapc
(see all)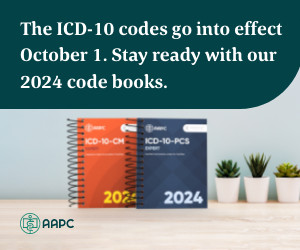 No Responses to "Home Health Claims for Oxygen Equipment on Hold"