Proposed Rule Expands Patient Rights to Quality Care
By admin aapc
In CMS
February 11, 2011
Comments Off

on Proposed Rule Expands Patient Rights to Quality Care
The Centers for Medicare & Medicaid Services (CMS) recently published a proposed rule that would add to the existing requirements providers and suppliers must meet  to participate in Medicare and Medicaid. The new Condition of Participation (CoP) for providers or Condition for Coverage (CfC) for suppliers would require most providers and suppliers to give their Medicare patients the information they need to file a complaint if they are dissatisfied with the care they are receiving. Presently, only hospitals are required to provide this information to inpatients.
Medicare-participating providers and suppliers would be required to:
Provide Medicare patients with a written notice of their right to contact a Medicare Quality Improvement Organization (QIO) with complaints about the quality of care they are receiving.
Document in the patient's record that the written notice was furnished prior to providing care.
At this time, providers and suppliers would be permitted to design their own notice and documentation process; however, the written notice would need to include contact information for the patient's local QIO. QIOs investigate patient complaints, gather facts from all parties involved in the dispute, and recommend ways the provider or supplier might improve quality of care.
Providers and suppliers affected by this proposed rule include the following:
Clinics, rehabilitation agencies, and public health agencies providing outpatient physical therapy and speech-language-pathology services
Comprehensive outpatient rehabilitation facilities
Critical access hospitals (CAHs)
Home health agencies (HHAs)
Hospices
Hospitals
Long-term care facilities (LTCFs)
Ambulatory surgical centers (ASCs)
Portable X-ray services
Rural health clinics and Federally Qualified Health Centers
CMS proposes to require seven out of the 10 providers and suppliers named above to provide all patients with state survey agency contact information in the event patients wish to file a grievance. Existing regulations already require ASCs, LTCFs, and HHAs to supply this information to patients.
CMS published the proposed rule Feb. 2 in the Federal Register and is accepting comments until April 4.
Latest posts by admin aapc
(see all)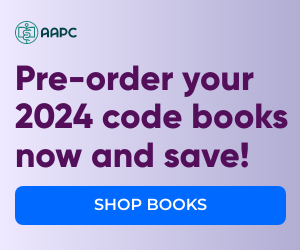 No Responses to "Proposed Rule Expands Patient Rights to Quality Care"