NHIC Updates Stand on Avastin Use
By admin aapc
In Billing
February 11, 2011
Comments Off

on NHIC Updates Stand on Avastin Use
Effective for services rendered on or after Feb. 1, NHIC, Corp. will allow no greater than two units of HCPCS Level II code J9035 Injection, bevacizumab, 10 mg per patient per date of service. This accommodates right and left eyes being treated on the same date of service.
Literature indicates, however, that the anticipated dosage is 1.25 mg or less for ophthalmological conditions; and the smallest currently available vial of bevacizumab (Avastin®) contains 100 mg.
In an education article posted Feb. 3 on the contractor's website, the Medicare Part B contractor for jurisdiction 14 urges providers to have the drug prepared by a compounding pharmacist to avoid the significant amount of wastage that would occur if used for a single patient.
NHIC also reminds physicians that medical necessity for J9035 is supported by disorders of the eye and adnexa ICD-9-CM diagnosis codes: 362.01-362.07, 362.15, 362.16, 362.29, 362.30, 362.35, 362.36, 362.52, 362.53, 362.83, 362.84, 364.42, 365.63, and 365.89.
Source: NHIC, Corp.
Latest posts by admin aapc
(see all)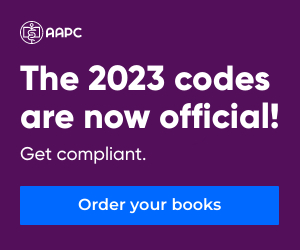 No Responses to "NHIC Updates Stand on Avastin Use"