CMS Ready to Reprocess 2010 Claims
By admin aapc
In Billing
February 11, 2011
Comments Off

on CMS Ready to Reprocess 2010 Claims
Nearly one year after President Barack Obama signed health care reform legislation into law, the Centers for Medicare & Medicaid Services (CMS) is ready to begin the daunting task of reprocessing claims. This reprocessing of Medicare fee-for-service (FFS) claims is necessary due to the retroactive effective dates of select provisions in the Patient Protection and Affordable Care Act of 2010 and subsequent 2010 Medicare Physician Fee Schedule (MPFS) corrections.

Reprocessing Rules
In most cases, Medicare contractors will automatically reprocess affected claims. CMS is asking providers not to resubmit claims because they will only be denied as duplicate claims and slow down the system.
However, any claims that contain services with submitted charges lower than the revised 2010 MPFS and ambulance fee schedule amounts will not be automatically reprocessed. If your practice submitted claims for services with charges lower than the revised fee schedule under which you are paid, you will need to request a manual reopening/adjustment from your Medicare contractor. CMS has extended the time period you can request adjustment of these claims. See the "good cause" criteria described in the Medicare Claims Processing Manual, Pub 100-04, chapter 34, section 10.11, for details.
Overpayments/Underpayments
Medicare contractors will send a request for repayment in the event a claim adjustment results in overpayment to your practice. If this overpayment is less than $10, however, your contractor will hold the request for repayment until the total amount owed accrues to at least $10. For institutional claims, the accrual amount is $25.
The Office of Inspector General (OIG) has said that providers will not be subject to administrative sanctions if they waive cost-sharing amounts owed by patients for items and services furnished during the retroactive period. The waiver must be offered to all patients but the offer cannot be used in any advertisement or solicitation.
Latest posts by admin aapc
(see all)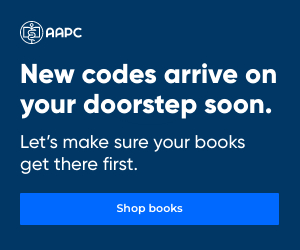 No Responses to "CMS Ready to Reprocess 2010 Claims"