OIG Investigates Diabetic Supply Claims
By admin aapc
In Coding
February 25, 2011
Comments Off

on OIG Investigates Diabetic Supply Claims
Home blood-glucose test strips and lancets are big business. In 2007, Noridian Administrative Services, LLC, allowed payments totaling $219 million for just these diabetic control supplies alone. Of that amount, the jurisdiction D durable medical equipment Medicare administrative contractor (DME MAC) allowed payment for $76 million high-use test strip and/or lancet claims—more than half of which the Office of Inspector General (OIG) says were inappropriately paid.
A February 2011 OIG report details the investigation that led to these claims, and provides insight as to how providers and suppliers can get paid for these DME claims without fear of retribution.
Medicare Part B covers home blood-glucose test strip and lancet supplies that physicians prescribe for their patients diagnosed with diabetes. Specifically, Medicare covers up to 100 test strips and 100 lancets every month for insulin-treated diabetics and every three months for non-insulin-treated diabetics.
To be reimbursed for a claim for any quantity of test strips and/or lancets, the DME supplier must maintain:
a physician order containing the items to be dispensed, the specific frequency of testing and the physician's signature with the date; and
proof of delivery.
According to the report, the OIG found that for 20 of the 100 sampled claims the physician order was either missing or incomplete. For example, for six claims, copies of the physician orders did not have the physicians' signatures. Another claim included a physician order but it was signed by a licensed practical nurse. A physician order that indicates testing frequency "as directed" also is unacceptable.
The supplier may refill an order only when the patient has nearly exhausted the previous supply and requests a refill. Additional requirements apply for reimbursement of a claim for a quantity of test strips and/or lancets that exceeds the usage guidelines.
LCD 196 instructs providers on how to submit high-use claims in accordance with Medicare documentation requirements:
A quantity of supplies that exceeds utilization guidelines must be supported with documentation indicating the specific reason for the additional supplies, the actual frequency of testing, or the treating physician's evaluation of the patient's diabetic control within six months before ordering the supplies.
The physician order must be included and complete.
Documentation must be included that indicates refill requirements have been met.
Proof of delivery records must be included.
The OIG says that out of the 100 sampled claims, about two-thirds failed to comply with at least one of these requirements. The biggest offender was failure to include documentation supporting the legitimacy of the high-use claim.
Additional reporting requirements:
Include modifier KX Documentation on file on Medicare claims for test strips and/or lancets for insulin-treated patients and modifier KS Glucose monitor supply for non-insulin-treated patients.
Include the referring physician's unique ID number on the claim. To ensure the accuracy of the ID number, get it in writing, rather than trusting a verbal transcription.
The OIG recommends in the report that Noridian:
Implement system edits to identify high-use claims for these supplies
Implement system edits to identify claims for these supplies with overlapping service dates for the same patient
Enforce Medicare documentation requirements for claims of this nature by:
Identifying DME suppliers with a high volume of high-use claims
Performing prepayment reviews of these supplies
Referring high-use claims to the OIG or the Centers for Medicare & Medicaid Services (CMS) for further review, when necessary
Noridian is in good company. Recent OIG investigations of other DME MACs have reported similar findings. Most recently, the OIG reported that National Government Services, Inc. (NGS), DME MAC for jurisdiction B, inappropriately paid roughly $56.2 million for high-use home blood-glucose test strip and/or lancet supplies. And in a Jan. 21 report, the OIG found that jurisdiction C DME MACs Cigna Government Services, LLC (CGS) and Palmetto Government Benefits Administrator, LLC (Palmetto GBA) inappropriately allowed payment of $125 million for these types of high-use claims.
Latest posts by admin aapc
(see all)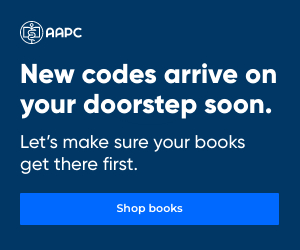 No Responses to "OIG Investigates Diabetic Supply Claims"