Policy Update: Reviewers May Use Claims History When Indicated
By admin aapc
In Audit
March 11, 2011
Comments Off

on Policy Update: Reviewers May Use Claims History When Indicated
Medicare claims reviewers were given a yellow light for using claims history information when making complex review determinations in a recent policy update. Claims history information should only be used "in limited circumstances," and as a supplement to the medical record, the Centers for Medicare & Medicaid Services (CMS) communicated to its contractors Feb. 25. "However," CMS said, "this policy does not prevent contractors from using claims history for other purposes such as data mining."

Change Request (CR) 7305 instructs ACs, Medicare administrative contractors (MACs), comprehensive error rate testing (CERT) contractors, and recovery audit contractors (RACs) conducting complex medical reviews on the use of claims history information when making payment determinations during the course of medical review. The policy is effective for CERT reviews retroactively for the November 2011 report period, and 30 days on or after the release of CR 7305 (March 25) for ACs, MACs, and RACs.
In some cases, contractors using claims history information to make claims payment determinations may work to a provider's advantage.
For example, reviewers may use patient payment history to identify other providers, other than the billing provider, who may have documentation to support payment of a claim. Or they may use claims history to document an event when repeated attempts to collect medical record of the event are unsuccessful.
CMS provides this example of when a reviewer might use claims history to document an event:
A beneficiary is eligible for immunosuppressant drugs only if they received an organ transplant. Patients generally remain on these life-saving drugs for the rest of their life so it is possible for the transplant to have occurred many years prior to the date of service being reviewed. If there was no record of the transplant in the medical documentation provided by the ordering physician, the contractor may use claims history to validate the transplant occurred.
And other times, it may work to a provider's disadvantage.
For example, a reviewer using claims history to verify the frequency or quantity of supplies provided to a patient, may deny a claim if it appears the policy guidelines have been exceeded. Or a reviewer may deny a claim if claims history information indicates duplication and overuse of services.
CMS provides this example of when a reviewer might use claims history to make a determination of the quantity of items to be covered:
Twice per day testing of blood sugars is ordered for a non-insulin treated beneficiary with diabetes. A 3 month quantity of supplies (for twice per day testing) is provided on July 1 and is paid without review. Another 3 month quantity of supplies is provided on 10/1. That claim is developed and reviewed and a determination is made that the medically necessary frequency of testing is once per day. Therefore, the 10/1 claim should be denied because the quantity of supplies paid for on 7/1 was sufficient to last beyond 10/1 if testing was done once per day.
See CMS Transmittal 367, CR 7305, for complete details.
Latest posts by admin aapc
(see all)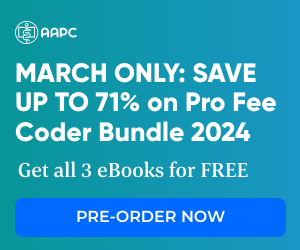 No Responses to "Policy Update: Reviewers May Use Claims History When Indicated"