CMS Proposes Accountable Care Organization Regulations
By admin aapc
In AAPC News
April 1, 2011
Comments Off

on CMS Proposes Accountable Care Organization Regulations
The Centers for Medicare & Medicaid Services (CMS) issued, March 31, a proposed rule that would establish a new vountary type of health care entity under the Medicare Shared Savings Program. The Patient Protection and Affordable Care Act (PPACA) requires the Health and Human Services (HHS) secretary to establish the Shared Savings Program by Jan. 1, 2012. This voluntary program is intended to encourage health care providers and suppliers to form groups, called Accountable Care Organizations (ACOs), so that they may better coordinate care for patients with "Original" Medicare (Parts A and B). This coordination of care, CMS says, would reduce duplication and waste and produce an estimated $960 million in Medicare savings.

An ACO, as specified in the PPACA, may consist of:
ACO professionals (i.e., physicians and hospitals meeting the statutory definition) in group practice arrangements
Networks of individual practices of ACO professionals
Partnerships or joint ventures arrangements between hospitals and ACO professionals
Hospitals (including critical access hospitals) employing ACO professionals
Other Medicare providers and suppliers as determined by the HHS secretary
To participate in the Shared Savings Program, entities such as those listed above must form or join an ACO and apply to CMS. The proposed rule would require ACOs to: 1) enter into a three-year agreement; 2) have a formal structure to receive/distribute payments; 3) have at least 5,000 patients assigned to it; and, 4) include primary care physicians.
ACOs also would be required to:
Have in place procedures and processes to promote evidence-based medicine and patient engagement in their care
Report quality measures to CMS and give timely feedback to participating providers/suppliers
Publicly report certain aspects of their performance and operations
The statute also requires each ACO to establish a governing body representing ACO providers of services, suppliers, and Medicare beneficiaries. CMS is seeking public comment on its proposal to require a Medicare beneficiary serviced by the ACO on the governing body.
Share in the Savings
Under the proposed rule, Medicare would continue to pay individual providers and suppliers participating in an ACO for specific items and services as it currently does under the fee-for-service payment systems. CMS also would develop a benchmark for each ACO against which ACO performance would be measured to assess whether it qualified to receive shared savings, or be held accountable for losses. The benchmark would be an estimate of what the total Medicare fee-for-service Parts A and B expenditures for ACO beneficiaries would otherwise have been in the absence of the ACO, even if all of those services would not have been provided by providers in the ACO.
CMS is proposing to establish a minimum savings rate that would account for normal variations in health care spending. The minimum savings rate would be a percentage of the benchmark that ACO expenditure savings must exceed in order for an ACO to qualify for shared savings in any given year.
If an ACO meets quality standards and achieves savings exceeding the minimum savings rate, the ACO would share in savings, based on the quality score of the ACO. The proposed rule provides for additional shared savings for ACOs that include beneficiaries who receive services from a Federally Qualified Health Center or Rural Health Clinic during the performance year. CMS is encouraging providers to participate in the Shared Savings Program in 2012 by setting the quality performance standard to reporting only.
Meet Quality Standards
The proposed rule would establish quality performance measures and a methodology (established by the HHS secretary) for linking quality and financial performance. The proposed quality measures center around the following five areas: 1) patient/caregiver experience of care; 2) care coordination; 3) patient safety; 4) preventive health; and, 5) at-risk population/frail elderly health.
These measures are aligned with the measures in other CMS programs such as the Electronic Health Records (EHR) and Physician Quality Reporting System (PQRS). An ACO that successfully reports the quality measures required under the Shared Savings Program would be deemed eligible for the PQRS bonus. ACOs may not participate, however, in any other shared savings program or demonstration under the Center for Medicare and Medicaid Innovation or Independence At Home Medical Practice pilot program.
Legal Implications
In developing the proposed rule, CMS worked with federal agencies to address legal and tax implications of the Shared Savings Program. In particular, CMS, the Office of Inspector General (OIG), the Federal Trade Commission (FTC), the Antitrust Division of the Department of Justice (DOJ), and the Internal Revenue Service (IRS) have released three documents with the proposed ACO rules, on which they seek comment:
A joint CMS and OIG notice and solicitation of public comments, "Medicare Program; Waiver Designs in Connection with the Medicare Shared Savings Program and the Innovation Center."
An IRS notice, Notice 2011-20, requesting comments regarding the need for guidance on participation by tax-exempt organizations in the Medicare Shared Savings Program through ACOs.
A joint FTC and DOJ Proposed Statement of Enforcement Policy Regarding Accountable Care Organizations Participating in the Medicare Shared Savings Program (Antitrust Policy Statement).
The Shared Savings Program Notice of Proposed Rule Making (NPRM) will appear in the April 7, 2011 issue of the Federal Register. CMS will accept comments on the proposed rule until June 6, 2011, and will respond to them in a final rule to be issued later this year.
Latest posts by admin aapc
(see all)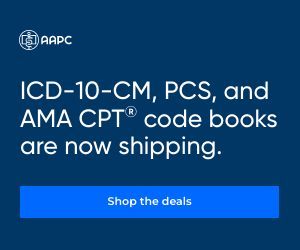 No Responses to "CMS Proposes Accountable Care Organization Regulations"