Biometric ID Cards May Cut Medicaid Fraud
By admin aapc
April 15, 2011
Comments Off

on Biometric ID Cards May Cut Medicaid Fraud
To cut back rising fraud and abuse in the federal health insurance program for the poor, disabled, and elderly, several states are looking at using biometric tools to better identify Medicaid patients. New York, Texas, and Georgia are either considering laws or piloting programs using the new technology. According to lawmakers, the technology would catch duplicate prescription requests and medical services, which costs the Medicaid program billions of dollars each year.
Under a New York proposal introduced April 6, the "Medicaid Identification and Anti-fraud Biometric Technology Program" would require the state to implement a program requiring the use of biometric technology in the form of palm scanners to be used by hospitals, clinics, and pharmacies for the purpose of patient identification and anti-fraud in the Medicaid program.
According to N.Y. state officials, New York will spend over $54 billion this year on Medicaid and about 10 percent or $5 billion will be fraudulent charges. This new legislation would implement biometric technology at a one-time cost of $20 million. The funds would be raised by implementing a 1 cent per prescription charge for a six-month period on Medicaid prescriptions written in New York.
Identification cards would be issued to physicians, clinical staff, and pharmacies for the purpose of authenticating patient visits and prescription orders. The ID cards would contain coded and encrypted biometric markers, as well as a computer code. Medicaid patients would receive their ID card in the mail. They would scan a palm and activate the card in person at a county social services office.
Checkups would begin and end with the card being scanned. Physician offices, facilities, and pharmacies would scan patients' palms and swipe the card, allowing payment. New York state would outfit providers with the palm scanners, which cost about $300 each.
According to a timesunion.com report, Texas has experimented with fingerprinting, and Georgia has already approved a similar bill to institute Medicaid ID cards with biometric technology.
Latest posts by admin aapc
(see all)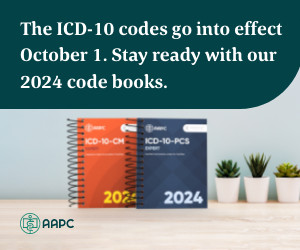 No Responses to "Biometric ID Cards May Cut Medicaid Fraud"