CMS Reaffirms HIV Screening Guidelines
By admin aapc
In CMS
May 13, 2011
Comments Off

on CMS Reaffirms HIV Screening Guidelines
The Centers for Medicare & Medicaid Services (CMS) and the U.S. Food and Drug Administration (FDA) have revised approval for several HIV rapid screening tests reported with certain HCPCS Level II G codes, according to a revised MLN Matters® revised article 6786.
To be eligible, tests must fulfill eight revised criteria. The first seven require the presence of both ICD-9 diagnosis codes V73.89 Special screening for other specified viral disease and V69.8 Other problems related to lifestyle for the Medicare claim to be paid. The last criterion, which covers persons reporting no increased risk factors, only requires diagnosis code V73.89 for the claim to be paid.
For pregnant women, screenings are covered a maximum of three times per pregnancy term at the following times:
When the diagnosis of pregnancy is known
During the third trimester
At labor, if ordered by the woman's clinician
Medicare claims for pregnant women must be reported with a primary ICD-9 diagnosis code of V73.89 and one secondary diagnosis code of either V22.0 Supervision of normal first pregnancy, V22.1 Supervision of other normal pregnancy, or V23.9 Supervision of unspecified high-risk pregnancy.
Eligible G codes are:
G0432 Infectious agent antibody detection by enzyme immunoassay (EIA) technique, HIV-1 and/or HIV-2, screening
G0433 Infectious agent antibody detection by enzyme-linked immunosorbent assay (ELISA) technique, HIV-1 and/or HIV-2, screening
G0435 Infectious agent antibody detection by rapid antibody test, HIV-1 and/or HIV-2, screening
For beneficiaries without increased risk factors, report on claims HCPCS Level II code G0432, G0433, or G0435 with diagnosis code V73.89 only.
Patients with any known prior diagnosis of HIV-related illness are not eligible for the HIV screening benefit.
Remember: National HIV Vaccine Awareness Day is May 18.
Latest posts by admin aapc
(see all)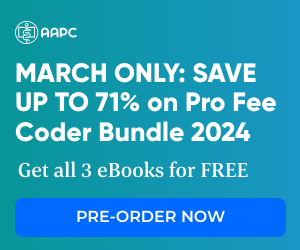 No Responses to "CMS Reaffirms HIV Screening Guidelines"