OIG: 33% of '08 Dx Radiology Claims Lacked Documentation
By admin aapc
In Audit
May 13, 2011
Comments Off

on OIG: 33% of '08 Dx Radiology Claims Lacked Documentation
Approximately 33 percent of Medicare claims for diagnostic radiology interpretation and report services submitted in 2008 by hospital outpatient emergency departments (EDs) were paid in error, according to a recent report published by the U.S. Department of Health and Human Services (HHS)  Office of Inspector General (OIG). These claims should not have been paid, the OIG says in the report, because they did not contain sufficient documentation.
In response to the report, the Centers for Medicare & Medicaid Services (CMS) said it will attempt to recoup the erroneous payments from EDs, which add up to nearly $38 million.

Specifically, the OIG says it found that Medicare erroneously allowed:
19 percent ($29 million) for interpretation and reports of computed tomography (CT) and magnetic resonance imaging (MRI) services; and
14 percent ($9 million) for interpretation and reports of X-ray services.
The OIG says payment for these claims is erroneous because the EDs failed to include one or, in some cases, both documentation requirements:
Physicians' orders as part of the medical record documentation
Documentation to support that interpretation and reports were performed
The OIG also found that, in 2008, Medicare paid more than $10 million (16 percent) for X-ray interpretation and report services and $19 million (12 percent) for MRI and CT interpretation and report services after the patients had left the ED.
"CMS offers inconsistent payment guidance on the timing for interpretation," the OIG says in the report. "CMS guidance to contractors states that contractors are to pay only for the interpretation performed 'at the same time' as the diagnosis and treatment of the beneficiary in the emergency room if contractors receive multiple claims from, for example, the emergency room physician and the radiologist. However, contractors are not required to confirm that the interpretation was performed while the beneficiary was in the emergency department if only one claim is received."
The OIG recommends in the report for CMS to adopt a uniform policy for single and multiple claims of this nature.
Lastly, the OIG found interpretation and reports for 71 percent of X-rays and 69 percent of CTs and MRIs in EDs did not follow one or more suggested documentation practice guidelines promoted by the American College of Radiology. According to the OIG:
"Documentation standards for interpretation and reports are essential for determining whether diagnostic radiology services contribute to beneficiaries' diagnoses and treatments."
Source: OIG April 2011 report "Medicare Payments for Diagnostic Radiology Services in Emergency Departments"
Latest posts by admin aapc
(see all)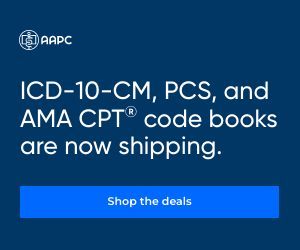 No Responses to "OIG: 33% of '08 Dx Radiology Claims Lacked Documentation"