HHS Proposes Protection Regulation
By admin aapc
September 2, 2008
Comments Off

on HHS Proposes Protection Regulation
To increase awareness of and compliance with laws protecting health care providers from being coerced into performing specific medical procedures conflicting with their religious or moral beliefs, HHS has placed a new proposed regulation on public display in the Federal Register.
Laws already exist to prohibit discrimination against health care providers who refuse to participate in controversial medical procedures, such as abortions and sterilizations. The U.S. Department of Health and Human Services (HHS), however, believes a large segment of the health care industry is unaware of these laws.
Specifically, the proposed rule would:
Clarify that non-discrimination protections apply to institutional health care providers as well as to individual employees working for recipients of certain funds from HHS;
Require recipients of certain HHS funds to certify compliance with laws protecting provider conscience rights;
Designate the HHS Office for Civil Rights as the entity to receive complaints of discrimination addressed by the existing statutes and the proposed regulation; and
Charge HHS officials to work with any state or local government or entity that may be in violation of existing statutes and the proposed regulation to encourage voluntary steps to bring that government or entity into compliance with the law. If, despite the Department's efforts, compliance is not achieved, HHS officials say they will consider all legal options, including termination of funding and the return of funds paid out in violation of the nondiscrimination provisions.
The proposed regulation is available on the HHS Web site. The Aug. 21 display in the Federal Register triggers a 30-day public comment period. Refer to the proposed rule for commenting instructions.
Latest posts by admin aapc
(see all)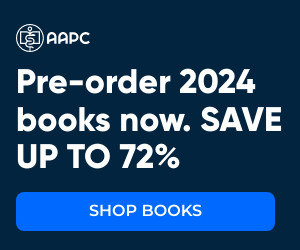 No Responses to "HHS Proposes Protection Regulation"