Free E-prescribing Guide for Practices Updated
By admin aapc
In CMS
May 13, 2011
Comments Off

on Free E-prescribing Guide for Practices Updated
A new edition of the free "A Clinician's Guide to Electronic Prescribing" has been completed by the American Medical Association (AMA) and several partners. The new guide covers recently implemented programs designed to induce providers into taking advantage of the paperless method as part of  electronic health record (EHR) adoption and meaningful use. One of those programs, the Medicare eRx program, will pay providers for electronic prescribing through 2013. Those who don't may face a 1- to 2-percent reduction in Medicare payment.

The AMA says other events driving the release of a new edition included the 2009 passage of the Health Information Technology for Economic and Clinical Health Act (HITECH), the 2010 enactment of the health system reform law, and the Drug Enforcement Agency's rule allowing e-prescribing of controlled substances. The implications of each are discussed in the updated guide.
The guide provides basic information about switching from paper to e-prescribing, including a readiness assessment and a buyer's guide. The guide offers advice on how to make the transition from e-prescribing to becoming a meaningful user of an EHR system.
The organizations that worked with the AMA are: the American Academy of Family Physicians (AAFP), the American College of Physicians (ACP), the Center for Improving Medication Management, the eHealth Initiative, and Medical Group Management Association (MGMA). AMA also sought input from the Quincy (Ill.) Medical Group; the Healthcare Information and Management Systems Society (HIMSS); Excellus, a Blue Cross Blue Shield (BCBS) plan in New York; and the American Academy of Pediatrics (AAP).
Latest posts by admin aapc
(see all)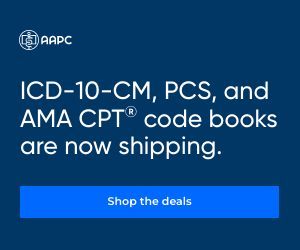 No Responses to "Free E-prescribing Guide for Practices Updated"