Physicians Beware of EMR Software Purchasing Assistance
By admin aapc
August 17, 2009
Comments Off

on Physicians Beware of EMR Software Purchasing Assistance
If a clinical laboratory offers your physician's practice financial assistance to acquire electronic medical record (EMR) software, listen to the sirens going off in your head and run the other way. There's probably a catch, and it's probably illegal.
Wilentz, Goldman & Spitzer P.A. "has become aware of situations in which clinical laboratories are approaching physician practices offering to pay up to 85 percent of the practice's cost to acquire electronic medical records (EMR) software in exchange for the practice selecting the clinical laboratory as its primary laboratory.
Many physician practices may believe that such a proposal is legally permissible since so many clinical laboratories are allegedly approaching the physician practices."
Not so, says Wilentz, Goldman & Spitzer P.A in a July 2009 special bulletin. Such an arrangement may be a violation of the Federal Anti-Kickback Statute and Stark law.
"Violations of the Federal Anti-Kickback Statute may result in criminal penalties and violations of the Federal Stark Law will result in severe civil penalties and the repayment of impermissible claims," the law firm warns. The proposed arrangement may violate other federal and state laws as well.
"Do not be fooled by assertions that the Safe Harbor under the Anti-Kickback Statute or the Stark exception for donation of EMR software will protect this type of proposed arrangement," asserts Wilentz, Goldman & Spitzer.
"Physician practices are strongly urged to contact their health care attorneys to discuss the legal concerns such a situation may create for them prior to receiving any monies, or if they have any arrangement with the clinical laboratory in connection with provision of EMR or are considering the same."
The information provided in this summary is for discussion purposes only and shall not be considered legal advice or legal opinion on any specific facts or circumstances. The contents of this summary and any related information and/or materials are intended solely for general information purposes only.  You are urged to consult your own attorney concerning your own situation and any specific legal questions that you may have. You may also contact Michael Schaff or John Murdoch of the law firm of Wilentz, Goldman & Spitzer, P.A. at (732) 636-8000 or via e-mail at mschaff@wilentz.com or jmurdoch@wilentz.com.
Latest posts by admin aapc
(see all)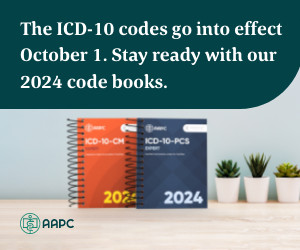 No Responses to "Physicians Beware of EMR Software Purchasing Assistance"