Voluntary Refunds Won't Stop RAC Audit
By admin aapc
In CMS
August 17, 2009
Comments Off

on Voluntary Refunds Won't Stop RAC Audit
Don't let internal audits lull you into a false sense of security. "Certainly, internal audit results can show where additional education is necessary to ensure appropriate coding, billing, and documentation practices," says HealthLeaders Media in a July 30 report. "And this will result in fewer RAC denials, because if practices are correct, the RACs will find fewer errors to deny.
"But many providers also assume that reporting errors (and refunding identified overpayments) discovered while self-auditing will protect those claims from RAC review."
Not so, says the Centers for Medicare & Medicaid Services (CMS).
In a recently updated frequently asked question (FAQ ) on the CMS Web site, CMS answered the question "If a provider performs a self audit how should they notify the Recovery Audit Contractor (RAC)?" with the following statement:
"If a provider does a self-audit and identifies improper payments, the provider should report the improper payments to the appropriate Medicare claims processing contractor. The exact information necessary for the self referral can be determined by contacting your local carrier, FI or MAC (your claim processing contractor). There are two types of self audits. One is commonly called a voluntary refund and is claim based. If the required claim information is included along with the amount of the improper payment, the claim will be adjusted by the claim processing contractor. The RAC will be aware of the adjustment, but the refund does not preclude future review. The second type of self audit may involve the use of extrapolation. If extrapolation is used the claim processing contractor will review the case file to determine if it is acceptable. The claim processing contractor will accept or deny the extrapolation for the issue identified by the provider. If the claim processing contractor accepts the extrapolation, those claims in the universe will be excluded from RAC review."
Go to CMS' RAC Web site for more FAQs and answers.
Latest posts by admin aapc
(see all)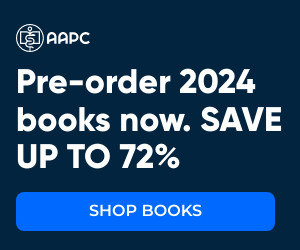 No Responses to "Voluntary Refunds Won't Stop RAC Audit"