Educate Yourself on Proper E/M Auditing
By admin aapc
June 10, 2011
Comments Off

on Educate Yourself on Proper E/M Auditing
By Caral Edelberg, CPC, CPMA, CAC, CCS-P, CHC
An explosion of Recovery Audit Contractors (RACs), Zone Program Integrity Contractors (ZPICs), State Medicaid Fraud Control Units (MFCUs), and other programs to detect fraud and recapture unsupported payments means that now is the time to become educated about medical claims auditing. Considering what's at stake―repayment demands, legal expenses, fines in excess of disputed payments, and even criminal charges―you can't afford not to invest in an effective, ongoing audit program.
Know Auditing Challenges
Evaluation and management (E/M) services represent the most significant financial and compliance risks to any practice for two reasons: 1) E/M encompasses a range of services with unique documentation requirements, which may be complicated by individual payer rules (e.g., consultation coding); and 2) E/M services are billed most frequently. Knowing this, you can understand why E/M services are most frequently targeted during a payer audit, and why it's so important for practices to self-audit.
E/M auditing is a learned skill: The educated auditor must consider all relevant guidelines, and by example and experience must know the common problem areas to target. For example, if all physicians in the office or clinic setting within the same specialty work under the same provider number, the status of each patient (inpatient or outpatient) is determined relative to the practice, not to the physician. When auditing, assure that the physician seeing patients at the site is part of the site's provider network because this can make a difference in code assignment (and payment).
Other common problems areas are:
In the emergency department (ED), medical decision-making (MDM) presents special challenges. Understanding how the "Number of Diagnoses and Management Options" is scored can make a dramatic difference in the final MDM level (and the resulting reimbursement). Applying the "table of risk" and accounting for the nature of the presenting problem also contribute to E/M leveling errors.
Careful consideration of MDM is critical for subsequent hospital care. When patients are not getting better, develop complications, or have a bad night due to medical changes, the MDM level increases. This should be recognized in the subsequent hospital code, but often is overlooked. Catching such mistakes improves profitability by ensuring that the service is coded at the highest level supported by documentation.
Payers' rules for shared services vary. In the office, clinic, and ED setting, Medicare requires that the "supervising physician perform a portion of the history, physician examination, or medical decision making" face-to-face with the patient to bill the E/M service in the physician's name. The physician also must perform the procedures or critical care time personally to bill. The shared and split service rules do not apply to these services. Even when services performed are identified correctly, errors may occur if charges are assigned to a doctor who was not involved face-to-face during the service. Auditing these services requires more than looking at the codes—it requires a detailed look at the claim forms submitted to the payer, and often this is overlooked.
Solutions for Effective Auditing
Many practices cannot afford to outsource their auditing, so the responsibility falls to in-house coders to audit their own claims. This can be difficult because coders tend to audit with the same information used to code. If that information is incorrect, or the coder doesn't know the recent regulatory changes, he or she may not be effective. Even external auditors hired to conduct audits on a practice's behalf also face difficulties. Each audit site provides unique audit challenges because electronic health record (EHR) formats differ, as do internal policies.
Fortunately, there are solutions for affective auditing. Before you undertake an audit program, review your in-house policies for Medicare, Medicaid and your major payers for all of the E/M services you provide. Take a brief refresher course in each of the E/M levels for your site of service with special attention to the required key elements for each code set. And above all, educate yourself on proper auditing practice. Knowing how to identify problem areas, and how to ensure that the problems are fixed, will pay big dividends in fewer coding errors, better charge capture, and peace of mind against payer audits.
Caral Edelberg, CPC, CPMA, CAC, CCS-P, CHC, is president of Edelberg Compliance Associates in Baton Rouge, La.
Latest posts by admin aapc
(see all)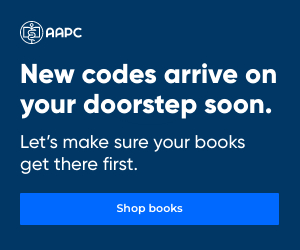 No Responses to "Educate Yourself on Proper E/M Auditing"