Append 22 to Unusually Difficult Procedures
By admin aapc
June 10, 2011
Comments Off

on Append 22 to Unusually Difficult Procedures
By Sarah Reed, CPC, and G. John Verhovshek, MA, CPC
When properly applied, modifier 22 Increased procedural services allows a physician to receive greater reimbursement for an especially difficult or time-consuming procedure. But getting modifier 22 claims paid requires more than just extra work in the operating room—it also means a greater effort when documenting and submitting the claim.
Master the Basics
As explained in CPT® Appendix A, modifier 22 indicates that the work performed during a particular procedure was "substantially greater than typically required…" Neither CPT® nor the Centers for Medicare & Medicaid Services (CMS) guidelines precisely define a "substantially greater" effort. As a practical matter, you should follow specific payer requirements (e.g., some payers require that the work be "at least 25 percent greater than usual"). Regardless of payer, you should append modifier 22 infrequently, for only the most unusually difficult procedures.
Not Every Difficult Procedure Merits Modifier 22
Medical practice is inherently "difficult," but difficulty alone doesn't justify appending modifier 22. The procedure must be unusually difficult in relation to other procedures of the same type.
CPT® codes (or, more precisely, the values assigned to those codes) assume an "average" service. Patient A's cholecystecomy on Tuesday may go more smoothly than Patient B's cholecystecomy on Thursday. Rather than price each cholecystecomy individually, the payer reimburses a standard amount with the assumption that the "easier" and "more difficult" cases will average over time.
Only rare, outlying cases—those that are far beyond the average difficulty—call for modifier 22. As the American Medical Association's (AMA's) CPT® Changes 2008 explains, "This modifier should be used only when additional work factors requiring the physician's technical skill involve significantly increased physician work, time, and complexity than when the procedure is normally performed."
Modifier 22 is for physician reporting only (facilities may not report modifier 22), and should not be appended to evaluation and management (E/M) codes, according to CPT® guidelines. Most commonly, modifier 22 will accompany surgical claims—although modifier 22 also might apply to anesthesia services, pathology and lab services, radiology services, and medicine services. Circumstances that may call for modifier 22 include the following:
Increased service intensity or procedural time
Increased technical difficulty, or physical and/or mental effort
An especially severe patient condition
Specific instances when you might apply modifier 22 could include extensive scarring from a previous injury or surgery, excessive patient blood loss for the particular procedure, trauma extensive enough to complicate the particular procedure (but not billed as additional procedure codes), anatomical variants, or even morbid obesity in a patient that makes a procedure much more difficult than is typical.
Do not apply modifier 22 if another CPT® code (including an unlisted procedure code) more accurately describes the performed procedure. To give an example, if the surgeon performs laparoscopic hiatal hernia repair using mesh, do not report 43332 Repair, paraesohageal hiatal hernia (including fundoplication), via laparotomy, except neonatal; without implantation of mesh or other prosthesis with modifier 22 appended to describe the mesh placement. Instead, report 43333 Repair, paraesophageal hiatal hernia (including fundoplication), via laparotomy, except neonatal; with implantation of mesh or other prosthesis, which appropriately describes the procedure (including mesh placement) without the need of a modifier. In other words, modifier application shouldn't be a factor in code selection, but only to alert the payer that there is something "unusual" about the claim.
State Your Case
Knowing when and how to append modifier 22 is less than half the battle. The real work, from a claims submission standpoint, is justifying to the payer that the modifier is appropriate in a particular circumstance, so the additional payment is warranted. Put yourself in the payer's place: You've agreed to standard payment for a particular service, but the provider—by appending modifier 22 to her claim—is asking for over and above this amount. Before you pay anything extra, you're going to want reasons, right?
As always, support for the claim rests on the strength and detail of the provider's documentation. AMA instructions specify, "Pertinent information should include an adequate definition or description of the nature, extent, and need for the procedure, and the time, effort, and equipment necessary to provide the service."
The operative note should include a clear description of the procedure, as well as identify additional diagnoses, pre-existing conditions, or any unexpected findings or complicating factors that contributed to the extra time and effort spent performing the procedure. Ideally, the documentation will include a concise statement that explains the nature of the unusual service, with pertinent, supporting portions of the operative note highlighted.
In the "old days," best practice was to include a cover letter detailing the actual intra-operative work. Because most claims now are sent electronically, you instead should include comments in the narrative field, using everyday language to explain precisely why, and how much, additional work and/or time were required. For example:
"Due to anatomical issues of obesity we had to lyse adhesions for over an hour to get to the surgical field."
"We had to make four attempts to place the guide wire due to plaque prior to the start of the cath."
The "comments" also should include the statement, "Request documentation if needed." Sometimes what is put in the narrative field is enough to get the claim paid (depending on the insurance company). If more detail is requested, be prepared to send the full note with all of the difficulties highlighted. The provider should sign the cover letter, and include a personal statement of difficulty. This could be as simple as a time comparison (typical vs. increased difficulty), along with an explanation of why the extra time was necessary.
Finally: You have to ask for the money. Don't assume the payer will increase reimbursement because it sees modifier 22. As part of your cover letter, recommend an appropriate payment. For instance, if a surgical procedure requires twice as long as necessary due to unusual clinical circumstances, you could ask the payer to increase the intra-operative portion of the payment by 50 percent. You may not get the full amount requested, but if you don't ask, you could end up with the standard payment only. Bear in mind that Medicare gives carriers wide latitude in pricing these claims.
Expect a Claims Review
CMS and other payers watch modifier 22 claims carefully. As a rule, primary payer claims submitted with modifier 22 will be subject to a full medical review. If your claim is correctly coded and well supported, be persistent in pursuing payment.
Sarah Reed, CPC, is the coding and compliance coordinator for Meritas Health Corporation. She has a teaching degree, over 30 years experience in health care, and 23 years of coding experience. She provides auditing and education to over 60 providers in primary care specialties, cardiology, general surgery, otolaryngology, and workers' compensation. Sarah was the 2009 president of AAPC of Kansas City and AAPC's regional Networker of the Year for 2008.
Latest posts by admin aapc
(see all)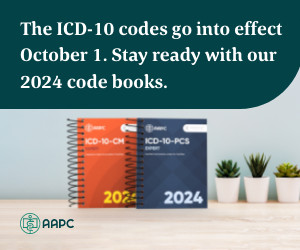 No Responses to "Append 22 to Unusually Difficult Procedures"