HHS Allots $200M for Health Professions Training
By admin aapc
August 17, 2009
Comments Off

on HHS Allots $200M for Health Professions Training
Approximately 8,000 students and credentialed health care professionals will get the financial backing they need for training by the end of 2010.
Health and Human Services (HHS) Secretary Kathleen Sebelius announced in a July 28 press release the agency would dole out $200 million for grants, loans, loan repayment, and scholarships in an effort to expand health care professional training.
The funds are part of the $500 million allotted to HHS' Health Resources and Services Administration (HRSA) to address workforce shortages under the American Recovery and Reinvestment Act (ARRA), or stimulus plan.
"Health care reform cannot happen without an adequate supply of well-trained, well-distributed providers," said Secretary Sebelius. "These ARRA funds provide targeted investments in primary care, nursing, faculty development, and equipment purchases that will shore up the workforce as we prepare for reform."
"Our health professions programs have been significantly underfunded these past few years," said Mary Wakefield, Ph.D., R.N., administrator of the Health Resources and Services Administration. "These funds will help us begin to rebuild the infrastructure that is so essential to producing the number of skilled health professionals the Nation needs."
According to HHS, the $200 million will be directed to the following program areas:
$80.2 million for scholarships, loans, and loan repayment awards to students, health professionals, and faculty. Of those funds, $39 million will be targeted to nurses and nurse faculty, $40 million to disadvantaged students in a wide range of health professions, and $1.2 million to health professions faculty from disadvantaged backgrounds.
$50 million in grants to health professions training programs. Funds will be used to purchase equipment needed to expand programs and improve the quality of training.
$47.6 million to support primary care training programs. These funds will support the training of residents, medical students, physician assistants, dentists and individuals, many of whom will practice in underserved areas.
$10.5 million to strengthen the public health workforce. Funds will support public health traineeships and increase the number of individuals trained through preventive medicine and dental public health residencies.
$10.2 million to increase the diversity of the health professions workforce.
$1.5 million to support the efforts of state professional licensing boards in reducing barrier to telemedicine.
HRSA is using a competitive process to award all funds. Some awards will be made and funding opportunities for certain programs will be announced over the next several months, giving applicants adequate time to prepare materials.
The remaining $300 million in stimulus funds will be used to expand HRSA's National Health Service Corps, which provides scholarships and loan repayment for primary care providers who serve in health professional shortage areas.  HRSA also received $2 billion in stimulus funds to expand health care services to low-income and uninsured individuals through its health center program.
In other news … HHS said in an Aug. 12 press release it will distribute an additional $13.4 million in stimulus funds to address directly this country's nursing shortage.
The awards come from two programs administered by the HRSA: the Nurse Education Loan Repayment Program and the Nurse Faculty Loan Program.
Under the Nurse Education Loan Repayment Program (NELRP), $8.1 million will be awarded competitively to help 100 registered nurses pay their nursing education debts. The program repays 60 percent of the loan balance of registered nurses in exchange for two years of service at facilities with a critical shortage of nurses. (See a list of facilities employing the first 100 NELRP award winners.) Participants may be eligible to work a third year and receive additional repayment assistance.
Under the Nurse Faculty Loan Program (NFLP), $5.3 million will go to schools of nursing to support the training of 500 masters and doctoral nursing students who plan to become nurse faculty after completing their education. Following graduation, loan recipients may cancel up to 85 percent of the loan principal and interest in exchange for four years of service as a full-time nursing faculty at a school of nursing.  (See a list of universities that received NFLP funds.)
"The need for more nurses is great. Over the next decade, nurse retirements and an aging U.S. population, among other factors, will create the need for hundreds of thousands of new nurses," HHS Deputy Secretary Bill Corr said. "The awards from these two HRSA programs will help us meet projected demand for their services."
Click here for additional information about the Loan Repayment Program and other Recovery Act programs for health care professionals.
Latest posts by admin aapc
(see all)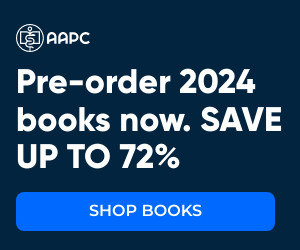 No Responses to "HHS Allots $200M for Health Professions Training"