CMS Clarifies Medicare Claims Process
By admin aapc
In CMS
September 15, 2008
Comments Off

on CMS Clarifies Medicare Claims Process
The Centers for Medicare & Medicaid (CMS) recently rescinded Transmittal 1557, released July 18, and replaced it with Transmittal 1588, released Sept. 5, to clarify specific business requirements.
Effective Sept. 18, Medicare contractors are instructed to consider incomplete claims submitted on CMS-1490S and CMS-1500 forms that were filed in a timely fashion. Providers and suppliers have up to 6 months to resubmit corrected claims on the CMS-1490A form.
Providers and suppliers are required by law to submit Medicare claims for covered and non-covered services on behalf of beneficiaries. To submit claims, however, providers must be enrolled in the Medicare program. This does not apply to foreign beneficiary claims submitted for covered services or to DMEMACS for durable medical equipment, prosthetics, orthotics, and supplies.
Any claimant who submits an incomplete claim will receive a notification letter from the Medicare contractor processing the claim with an explanation of the corrections needed in order to process it correctly and in a timely fashion. A letter explaining the statutory requirement for providers and suppliers to submit claims for all services rendered to Medicare patients will also be sent.
Latest posts by admin aapc
(see all)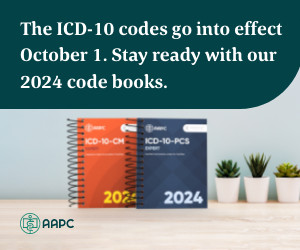 No Responses to "CMS Clarifies Medicare Claims Process"