RACs Post CMS-Approved Audit Issues
By admin aapc
In CMS
August 17, 2009
Comments Off

on RACs Post CMS-Approved Audit Issues
Gearing up for the 2010 implementation of the Recovery Audit Contractor (RAC) program,  HealthDataInsights (HDI) and Connolly Healthcare are the first to post issues eligible for review.
The RAC program, mandated by the Tax Relief and Health Care Act of 2006, is being implemented to detect and correct past improper payments so that the Centers for Medicare & Medicaid Services (CMS), claims processing contractors, and providers can take action to prevent future improper payments.
Tip: Don't wait until Jan. 1, 2010 to review these new issues and correct any problems your practice may uncover.
According to HealthDataInsights and Connolly Healthcare's latest CMS-approved issues, which are identical with the exception of one, practices should watch out for the following:
Blood Transfusions
CPT® codes 36430, 36440, 36450, and 36455 (excluding claims with any modifiers) should be billed as one per session, regardless of the number of units transfused on that date of service.
Untimed Codes
For CPT® codes (excluding modifiers KX and 59) where the procedure is not defined by a specific timeframe (untimed codes) the provider should enter a one (1) in the units billed column per date of service.
IV Hydration Therapy
Based on the definition of CPT® 90760 (excluding claims modifier 59 ), the maximum number of units should be one (1) per patient, per date of service.  Beginning Jan. 1, 2009, 90760 was replaced with 96360.
Once in a Lifetime Procedures 
By virtue of the description of the CPT® code, these codes can be performed only once in a patient's lifetime.
Pediatric Codes Exceeding Age Parameters
Newborn/Pediatric CPT® codes should not be applied/billed for patients who exceed the age limit defined by the CPT® code.
Neulasta
HCPCS Level II code J2505 Injection, Pegfilgrastim, 6 mg should be billed at one (1) unit per patient, per date of service.
Additionally, Connolly Healthcare lists:
Bronchoscopy Services
CPT® codes 31625, 31628 and 31629 should be billed with a maximum number of units of one (1) per patient, per date of service (excluding claims with modifier 59).
HealthDataInsights has jurisdiction over 17 states and three territories in Region D. Connolly Healthcare is responsible for Region C, which is made up of 15 states and two territories.
Latest posts by admin aapc
(see all)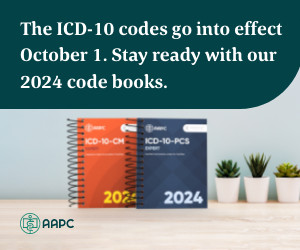 No Responses to "RACs Post CMS-Approved Audit Issues"