FDA: Surgical Mesh for Pelvic Organ Prolapse Repair Is Risky
By admin aapc
In Coding
July 29, 2011
Comments Off

on FDA: Surgical Mesh for Pelvic Organ Prolapse Repair Is Risky
The Food and Drug Administration (FDA) issued an updated safety communication July 13 warning health care providers and patients that surgical placement of mesh through the vagina to repair pelvic organ prolapse (POP) may do more harm than good.
"There are clear risks associated with the transvaginal placement of mesh to treat POP," said William Maisel, MD, MPH, deputy director and chief scientist of the FDA's Center for Devices and Radiological Health.
POP occurs when the internal structures that support the pelvic organs—such as the bladder, uterus, and bowel—become so weak or stretched that the organs drop from their normal position and bulge or prolapse into the vagina. While not a life-threatening condition, women with POP often experience pelvic discomfort, disruption of their sexual, urinary, and defecatory functions, and an overall reduction in their quality of life.
Surgery to repair POP can be performed through the abdomen or transvaginally, using stitches, or with the addition of surgical mesh to reinforce the repair and correct the anatomy.
Complications from surgical mesh used to repair POP, however, include mesh becoming exposed or protruding out of the vaginal tissue (erosion), pain, infection, bleeding, pain during sexual intercourse, organ perforation from surgical tools used in the mesh placement procedure, and urinary problems.
Additional surgeries or hospitalization are sometimes done to treat these complications or to remove the mesh. Unfortunately, Dr. Maisel said, "Mesh is a permanent implant—complete removal may not be possible and may not result in complete resolution of complications."
The FDA recommends that health care providers:
Recognize that in most cases, POP can be treated successfully without mesh;
Know that surgical mesh is a permanent implant that can make any future surgical repairs more challenging and can put the patient at risk for additional complications and surgeries;
Consider that mesh placed abdominally for POP repair may result in lower rates of mesh complications compared to transvaginal POP surgery with mesh; and
Be sure that patients are aware of the risks and benefits of transvaginal POP repair with mesh, and inform patients if mesh is being used.
Latest posts by admin aapc
(see all)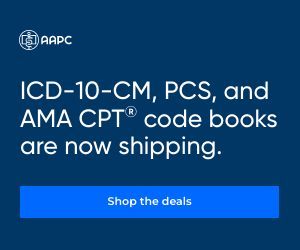 No Responses to "FDA: Surgical Mesh for Pelvic Organ Prolapse Repair Is Risky"