Information Collections Up for Public Comment
By admin aapc
In CMS
September 15, 2008
Comments Off

on Information Collections Up for Public Comment
The Centers for Medicare & Medicaid Services (CMS) published in the Federal Register, Sept. 12, a summary of proposed collection activities and invites public comment.
Subjects on which you may want to comment include:
The proposed information collection's necessity and utility for the proper performance of the agency's function;
The accuracy of the estimated burden;
Ways to enhance the quality, utility, and clarity of the information to be collected; and
The use of automated collection techniques or other forms of information technology to minimize the information collection burden.
CMS will evaluate the Home Health Pay for Performance Demonstration (HHP4PD), the Medicare Demonstration Ambulatory Care Quality Measure Performance Assessment Tool (PAT), the Consolidated Renal Operations in a Web Enabled Network (CROWNWeb) system, and will also consider revisions to the Medicare enrollment application "… to adjust the burden associated with this information collection request (ICR)."
Send comments and recommendations for the proposed information collections no later than 5 p.m. on Oct. 14 to the following address:
OMB Human Resources and Housing Branch
Attn: OMB Desk Officer
New Executive Office Building, Room 10235
Washington, DC 20503
Or fax your comments to:
(202) 395-6974.
You can also read the document on which this news is based on the U.S. Government Printing Office (GPO) Access Web site.
Latest posts by admin aapc
(see all)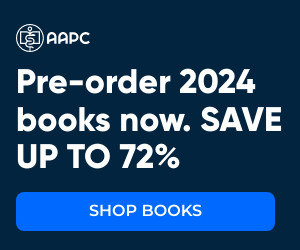 No Responses to "Information Collections Up for Public Comment"