Study Supports Personalized Mammography Schedule
By admin aapc
August 3, 2011
Comments Off

on Study Supports Personalized Mammography Schedule
When and how often to receive a mammogram for breast cancer screening is best determined by a patient's individual risk factors, asserts a study published in the July 5 Annals of Internal Medicine.
The study's authors used costs per quality-adjusted life year (QALY) analysis and found that annual mammograms aren't cost effective. The researchers do recognize age as a risk factor, and recommend that all women receive an initial screening mammogram at age 40; however, the study goes on to state that the frequency of subsequent screenings should be based on a patients' family history of breast cancer, breast density, and past biopsies.
For instance, biennial mammograms were found to be cost-effective for women 40 to 49 who have either high breast density, or both a family history of breast cancer and a previous breast biopsy. Mammography every three to four years was found to be cost effective for women ages 50 to 79 with low breast density and no other risk factors.
These latest recommendations, to tailor mammography scheduling based on an individual's risk, has attracted attention, both in favor and against. Those who criticize the findings suggest that more risk factors than those recognized by the study's authors are relevant to determine the frequency of mammograms. Others suggest that the risk factors identified by the study—specifically breast density—cannot be consistently, reliably measured.
Another concern is that these latest recommendations will add to the confusion regarding appropriate timing for mammograms. For example, the American Cancer Society recommends annual screening using mammography and clinical breast examination for all women beginning at age 40. The American College of Obstetricians and Gynecologists (ACOG) similarly recommends mammograms every one to two years for all women beginning at age 40, and annually after age 50. But in November 2009, the U.S. Preventive Services Task (USPSTF) recommended against routine mammograms for women younger than 50, with a mammogram every two years for women ages 50-74.
Latest posts by admin aapc
(see all)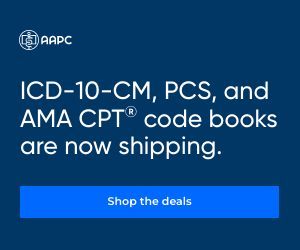 No Responses to "Study Supports Personalized Mammography Schedule"