Study Questions Use of MRI to Evaluate Breast Cancer
By admin aapc
In Compliance
September 30, 2008
Comments Off

on Study Questions Use of MRI to Evaluate Breast Cancer
A physician who orders an MRI scan on a woman recently diagnosed with breast cancer ultimately increases her chance for a mastectomy, according to a new study presented at the American Society of Clinical Oncology (ASCO) 2008 Breast Cancer Symposium, held Sept. 5-7.
The study indicates that MRI scans not only delay treatment up to three weeks but have a high rate of false positives as well. A false positive may mislead women into the decision to have a mastectomy when, perhaps, a lumpectomy would suffice. With no evidence to support that MRI scans benefit outcomes, the study questions whether they are necessary at all prior to treatment, and speculates why physicians are increasingly ordering them to evaluate breast cancer.
According to an earlier Government Accountability Office (GAO) report, Medicare imaging spending increased roughly 200 percent between 2000 and 2006. In response, Senate Finance Committee ranking member Chuck Grassley (R-Iowa) introduced the Medicare Imaging Disclosure Sunshine Act of 2008 (S3343) in July. If passed, the new law would require physicians to disclose their financial ties to imaging services ordered under Medicare when making self-referrals. While this legislation has yet to get by the Committee of Finance, imaging for diagnosis and treatment remains under close scrutiny by the Medicare Payment Advisory Commission (MedPAC).
This report is based in part on a Sept. 9 Fox Chase Canon Center press release.
Latest posts by admin aapc
(see all)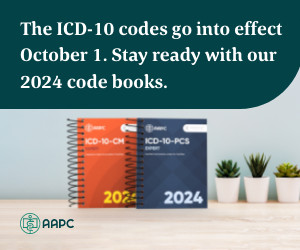 No Responses to "Study Questions Use of MRI to Evaluate Breast Cancer"