Providers Rate Medicare Contractors' Overall Performance
By admin aapc
In Billing
September 16, 2011
Comments Off

on Providers Rate Medicare Contractors' Overall Performance
The results of the sixth annual Medicare Contractor Provider Satisfaction Survey (MCPSS) indicate an overall satisfaction level providers have with their Medicare contractors' performance, with nearly 73 percent stating they are either satisfied (54.48 percent) or very satisfied (18.02 percent). The survey, conducted by the Centers for Medicare & Medicaid Services (CMS), had a good response rate, as well. Out of the 30,000 Medicare fee-for-service (FFS) providers and suppliers across the country who were asked to participate in the survey, over 16,000 responded.
The survey gives providers an opportunity to provide feedback on their satisfaction, attitudes, perceptions, and opinions about the services provided by respective Medicare contractors. Respondents are asked to rate Medicare FFS contractors on seven key business functions of the provider-contractor relationship (2011 overall satisfaction percentages for these business functions are in parentheses):
Provider Inquiries (63.6 percent satisfied)
Provider Outreach and Education (60.5 percent satisfied)
Claims Processing (74.2 percent satisfied)
Appeals (60.2 percent satisfied)
Provider Enrollment (52.7 percent satisfied)
Medical Review (61.1 percent satisfied)
Provider Audit and Reimbursement (75.7 percent satisfied)
Satisfaction scores changed little between 2010 and 2011, falling by just 0.02 percent. The mean score among 11 organizations representing 34 contractors of organizations and contract types was 3.77 when based on overall satisfaction, and 3.64 when based on satisfaction by business function, out of a maximum possible score of 5.0.
Among contractor types, the mean business function scores were highest (3.71) for regional home health intermediaries (RHHIs) and lowest (3.56) for Part B Medicare administrative contractors (MACs).
The top three suggestions providers made for areas of improvement were:
Ability to fully resolve problems without provider having to make multiple inquiries
Mechanism offered for exchanging information about first-level appeals
After leaving a message, the average time before receiving a return call
For complete details, view the MCPSS public report 2011 on the CMS website.
Latest posts by admin aapc
(see all)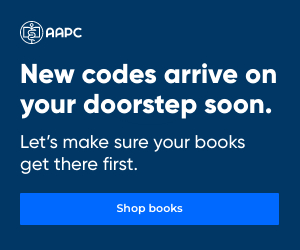 No Responses to "Providers Rate Medicare Contractors' Overall Performance"