Health Care Adds Jobs in Down Economy
By admin aapc
In AAPC News
September 16, 2011
Comments Off

on Health Care Adds Jobs in Down Economy
The Bureau of Labor Statistics reports that health care employment rose by 30,000 in August 2011. The U.S. unemployment rate has been stalled at approximately 9 percent for several months, and overall job growth in August for the nation as a whole was zero. In contrast: over the past 12 months, health care employment has grown by 306,000, an increase of over 2 percent. In August alone, ambulatory health care services and hospitals added 18,000 and 8,000 jobs, according to preliminary, seasonally-adjusted figures.
Modern Healthcare reports that physician offices added 5,600 workers in August, and for the 12 months ending in August, physician-office hiring increased 2.2 percent.
CPC® Salaries on the Rise
In related news, AAPC's annual Salary Survey of nearly 12,000 respondents revealed that average salaries for coding professionals have risen. The average wage for a CPC® in 2011 was approximately $46,800 (up $1,400 from last year). Individuals with advanced certifications earned more, on average. For example, those holding both a CPC® and CPC-H® earned over $54,700 annually (an increase of nearly $4,000 since 2010). Respondents with a CPC-I® did even better, pulling in over $76,000 per year (up over $6,000 from last year).
Taken together, these figures show that, even in a down economy, health care continues to add workers to payrolls and create opportunities for wage increases.
Trouble Looms for Hospitals
As AHANews reports, however, health care jobs could be lost if Congress' Joint Select Committee on Deficit Reduction fails to reach a compromise on spending cuts, according to an analysis by Tripp Umbach. The Budget Control Act created the committee to recommend deficit reductions. If Congress fails to act on the committee's proposal or send a balanced budget amendment to the states before the end of the year, the Budget Control Act would automatically trigger cuts totaling $1.2 trillion. The Medicare program would be subject to a cut of up to 2 percent, which the study estimates could lead to the loss of 194,522 hospital and related jobs by 2021.
Latest posts by admin aapc
(see all)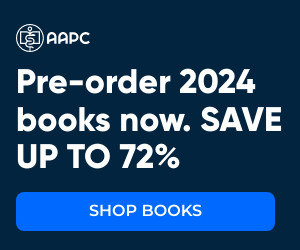 No Responses to "Health Care Adds Jobs in Down Economy"