Rule May Grant Patients Access to Lab Test Results
By admin aapc
In CMS
September 16, 2011
Comments Off

on Rule May Grant Patients Access to Lab Test Results
A proposed rule, drafted jointly by the Centers for Medicare & Medicaid Services (CMS), the Office for Civil Rights (OCR), and the Centers for Disease Control and Prevention (CDC), would amend a patient privacy provision of two federal laws to grant patients access to test results directly from laboratories through the use of health information technology (health IT).The proposed rule, posted Sept. 14 on the Office of the Federal Register's (OFR) website, would amend the Clinical Laboratory Improvement Amendments of 1988 (CLIA) so that, at a patient's request, laboratories would be allowed to provide an individual with access to his or her complete test reports using the lab's authentication process to ensure privacy.
The proposed rule would also amend the Health Insurance Portability and Accountability Act of 1996 (HIPAA) Privacy Rule. HIPAA generally requires covered entities to give patients access to their records, but one exception to this general mandate is a provision that exempts entities subject to CLIA where a law bars disclosure. If finalized, the proposed HIPAA amendments will remove this exception, and CLIA-certified labs and CLIA-exempt labs will be required to provide patients with access to test reports.
Comments will be accepted until 5 p.m., Nov. 14. Please see the proposed rule for details.
Latest posts by admin aapc
(see all)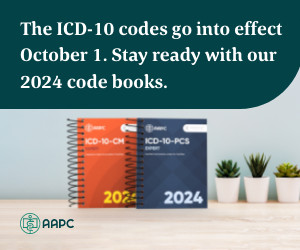 No Responses to "Rule May Grant Patients Access to Lab Test Results"