OIG Tells CMS: Audit POS 11 Claims
By admin aapc
In Audit
September 20, 2011
Comments Off

on OIG Tells CMS: Audit POS 11 Claims
If you're doing outpatient surgery in a facility, make sure you're reporting the right place-of-service (POS) code. After finding 83 percent of a sample of POS 11 claims miscoded and overpaid in 2009, the Office of the Inspector General (OIG) recommended several actions to the Centers for Medicare & Medicaid Services (CMS) in a Sept. 7 report. These include audits and recovery.

The OIG found in its sample of 100 claims that only 17 services were coded correctly. The other 83 services were reported as nonfacility POS codes when the services were actually performed in hospitals or ambulatory surgery centers (ASCs). Incorrect coding resulted in overpayments totaling $2,979.
Based on the number of claims with POS 11, the OIG estimates Medicare contractors overpaid physicians $9.5 million during 2009.
"We attribute the overpayments to internal control weaknesses at the physician billing level and to insufficient postpayment review at the Medicare contractor level to identify potential place-of-service (POS) coding errors," the OIG states in the report.
The OIG recommends CMS have its contractors:
Recover the $2,979 in overpayments for the sampled services.
Immediately reopen claims associated with 494,029 services not sampled, review the information on these claims, and work with providers to recover any overpayments, which the OIG estimates as $9,498,443.
Strengthen their education processes and re-emphasize to physicians and their "billing agents" the importance of correctly coding the POS and the need for internal controls to prevent Medicare billings with incorrect POS.
Work with program safeguard contractors and, if necessary to coordinate Part A and Part B data matches, with other Medicare contractors to: (1) develop a data match that will identify physician services at high risk for POS miscoding; and, (2) recover any identified overpayments.
Latest posts by admin aapc
(see all)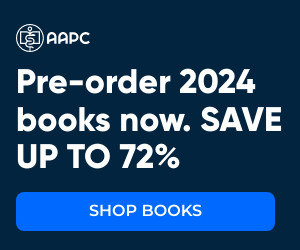 No Responses to "OIG Tells CMS: Audit POS 11 Claims"