CMS Launches New Primary Care Initiative
By admin aapc
In CMS
September 29, 2011
Comments Off

on CMS Launches New Primary Care Initiative
Building on the patient-centered medical home concept, the U.S. Department of Health & Human Services (HHS) launched a new initiative Sept. 28, which the agency says will "help primary care practices deliver higher quality, more coordinated and patient-centered care." Known as the Comprehensive Primary Care Initiative, the collaborative will seek to align "multi-payer payment reform with practice transformation, holding practices accountable for total cost of care," HHS states in the full Comprehensive Primary Care Initiative solicitation.

The voluntary initiative will begin as a demonstration project available in five to seven health care markets across the country, with approximately 75 practices in each market, and serve up to 330,750 Medicare and Medicaid beneficiaries over the course of this four-year initiative. Public and private health care payers interested in participating in the Comprehensive Primary Care Initiative must submit a Letter of Intent by Nov. 15.
The Centers for Medicare & Medicaid Services (CMS) will evaluate these proposals and select the markets. Then, a second solicitation will be issued for primary care practices in those markets. Preference will be given to practices that have achieved stage 1 meaningful use of certified electronic health records (EHRs).
The initiative will test two models simultaneously: a service delivery model and a payment model.
The service delivery model will test comprehensive primary care, which is characterized as having the following five functions:
Risk-stratified Care Management;
Access and Continuity;
Planned Care for Chronic Conditions and Preventative Care;
Patient and Caregiver Engagement; and
Coordination of Care Across the Medical Neighborhood.
The payment model will include a care management fee of $20 per Medicare beneficiary, per month (adjusted for variation in geographic costs) paid to the selected primary care practices in the first two years of the demonstration; and then, to account for efficiencies and the potential for shared savings, the fee will be reduced to $15 per beneficiary, per month.
Participating primary care practices will be free to choose how they use the enhanced funding, provided they invest within the framework of the five comprehensive primary care functions listed above.
For more information, an overview fact sheet about the Comprehensive Primary Care initiative is available. Complete details are provided on the Comprehensive Primary Care initiative Center for Medicare & Medicaid Innovation website.
Latest posts by admin aapc
(see all)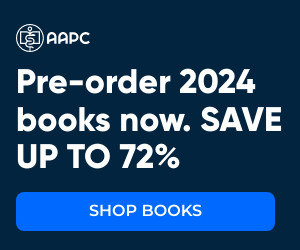 No Responses to "CMS Launches New Primary Care Initiative"