MLN Updates Medicare Claim Submission Guidelines
By admin aapc
In Billing
October 14, 2011
Comments Off

on MLN Updates Medicare Claim Submission Guidelines
A September 2011 "Medicare Claim Submission Guidelines" fact sheet is now available on the Centers for Medicare & Medicaid Services (CMS) website.
This Medicare Learning Network® (MLN) fact sheet offers providers and suppliers up-to-date guidance on how to:
Apply for a national provider identifier (NPI) and enroll in the Medicare program
File Medicare claims
Opt out of Medicare and arrange private contracts with Medicare beneficiaries
Download the fact sheet to refresh your memory or to learn new factoids, such as:
Did you know: Chiropractors may not opt out of Medicare and provide services under private contract? This is because the opt-out law does not include chiropractors in the definition of "physician." The same holds true for physical and occupational therapists.
Latest posts by admin aapc
(see all)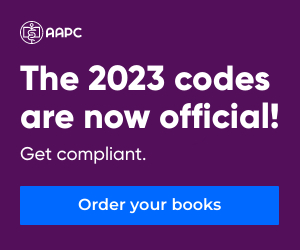 No Responses to "MLN Updates Medicare Claim Submission Guidelines"