Answer Flu and Pneumonia Vaccine Billing Questions
By admin aapc
In Billing
October 28, 2011
Comments Off

on Answer Flu and Pneumonia Vaccine Billing Questions
The "2011-2012 Immunizers' Question & Answer Guide to Medicare Part B & Medicaid Coverage of Seasonal Influenza and Pneumococcal Vaccinations" is now available in the Downloads section of the Immunizations page on the Centers for Medicare & Medicaid Services (CMS) website. Also available for download is a mini-poster in English and Spanish that reminds everyone that flu vaccination is covered for Medicare beneficiaries and children eligible for Medicaid and Children's Health Insurance Program (CHIP).

The guide includes general guidelines for seasonal influenza and pneumococcal vaccinations, as well as coverage and payment policies, information for mass immunizers/roster billers and centralized billing, and specific guidance for Medicare Advantage and Medicaid, all in a question-and-answer format.
In the Payment Policy section, for example, question C.46 asks, "If a beneficiary receives both an influenza virus and pneumococcal vaccine on the same day, will Medicare pay twice for the administration fee?"
CMS responds: "Yes, as long as you indicate the appropriate codes for administration. Providers not roster billing may put both vaccine and their administration on the same form."
Under the Diagnosis and Procedures Codes subhead, you'll find all CPT®, HCPCS Level II, and ICD-9-CM codes used for 2011-2012 influenza virus and pneumococcal vaccinations.
Seasonal flu vaccine pricing is also available on the CMS website.
Latest posts by admin aapc
(see all)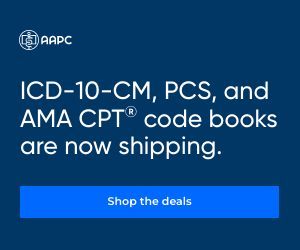 No Responses to "Answer Flu and Pneumonia Vaccine Billing Questions"