Donor Post-Kidney Transplant Complications Billing Clarified
By admin aapc
In Billing
November 14, 2011
Comments Off

on Donor Post-Kidney Transplant Complications Billing Clarified
The Centers for Medicare & Medicaid Services (CMS) has updated the Medicare Claims Processing Manual to include new instructions for billing donor post-kidney transplant complication services.
Section 90.1.3 of the manual (effective April 1, 2012) now specifies, "Expenses incurred for complications that arise with respect to the donor are covered and separately billable only if they are directly attributable to the donation surgery."
Covered services for such complications are billed under the recipients claim number, and each covered service must be reported with modifier Q3 Live kidney donor and related services. Institutional claims most also include an occurrence code 36 Date of inpatient hospital discharge for covered transplant patients and a patient relationship code 39 Organ donor.
Latest posts by admin aapc
(see all)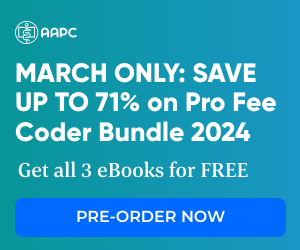 No Responses to "Donor Post-Kidney Transplant Complications Billing Clarified"