Pharma Leaders Make Physician Payments Public
By admin aapc
September 29, 2008
Comments Off

on Pharma Leaders Make Physician Payments Public
Pharmaceutical company Eli Lilly announced in a Sept. 24 press release its intention to establish a national registry of payments to physicians. Following suit, Merck announced in a Sept. 25 press release that it too plans to publicly disclose fees paid to physicians for consulting and speaking.
Both companies endorse pending legislation mandating disclosure of financial relationships between physicians and industry. Sens. Charles Grassley, R-Iowa, and Herbert Kohl, D-Wis., introduced the Physicians Payments Sunshine Act (HR 5605, S2029) in September 2007. It has yet to make it through congress.
"Even in the absence of a legislative requirement, however, we are committed to begin disclosure in 2009," Merck stated in its press release.
Both companies already publically disclose clinical trials data, and Eli Lilly released educational grants and charitable contributions information in 2007 (lillygrantoffice.com). Merck said it will enhance "transparency" of its grants to patient organizations, medical professional societies and other organizations in 2009.
In other news …
Medtronic representatives say the company is "committed to reform and transparency in the industry" (Armstrong, Wall Street Journal, 9/25) and has already changed business practices since a 2002 lawsuit was filed against them and 10 surgeons for allegedly receiving improper incentives to prescribe products manufactured by the company. The lawsuit was settled in 2006, but an appeal by one of the filers could void the settlement (American Health Line, 9/25).
Latest posts by admin aapc
(see all)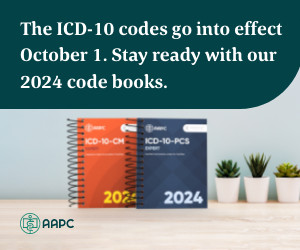 No Responses to "Pharma Leaders Make Physician Payments Public"