AMA Provides Clarity on Breast Excision/Lymph Node Coding
In Coding
September 29, 2008
Comments Off

on AMA Provides Clarity on Breast Excision/Lymph Node Coding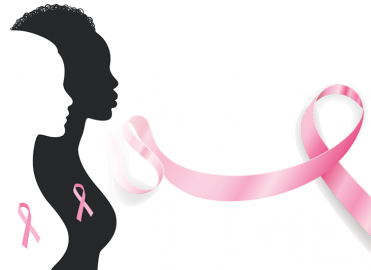 CPT Assistant (vol. 18, issue 9, Sept. 2008) clarifies that when a surgeon performs partial mastectomy with complete axillary dissection, you should report 19302 Mastectomy, partial (eg, lumpectomy, tylectomy, quadrantectomy, segmentectomy); with axillary lymphadenectomy.
Partial mastectomy with anything less than a complete axillary dissection, however, will call for 19301 Mastectomy, partial (eg, lumpectomy, tylectomy, quadrantectomy, segmentectomy) and the appropriate lymph node biopsy code 38500 Biopsy or excision of lymph node(s); open, superficial or 38525 Biopsy or excision of lymph node(s); open, deep axillary node(s).
Partial mastectomy codes 19301 and 19302 both describe open excision of a breast lesion with "specific attention to adequate surgical margins," according to CPT Assistant, as well as removal of "a larger amount of breast tissue … some skin … [and] lining over chest muscles below the tumor."
Code 19302 also includes excision of lymph nodes between the pectoralis major and pectoralis minor muscles, plus the nodes in the axilla. The AMA stresses that 19302 includes removal of "all identifiable axillary lymph nodes," while retaining the pectoralis musculature. If the surgeon resects the pectoralis musculature in addition to axillary lymphadenectomy, you should forego 19302 in favor of an appropriate radical mastectomy code, 19305-19307.
Often, instead of a complete axillary dissection, the surgeon targets one or more sentinel lymph nodes for biopsy during partial mastectomy. Sentinel node biopsy is a less-radical procedure than that described by 19302. As CPT Assistant explains, "The whole purpose of a sentinel lymph node dissection is to determine cancer staging without resecting all of the axillary lymph nodes."
In such cases, you would report the partial mastectomy using 19301. For the sentinel lymph node excision, you will select either 38500 or 38525, depending on the depth of the node.
Clinicians divide axillary lymph nodes into three levels. Level II and III lymph nodes are always deep (38525). Level I nodes may be either deep or easily palpable (38500), depending on the individual patient. Deep dissection always includes superficial dissection through the same incision. To ensure accurate code selection, the American Medical Association (AMA) recommends surgeons to carefully document lymph node depth.
To illustrate proper coding, CPT Assistant provides an example of a lumpectomy with attention to surgical margins, plus removal of two superficial sentinel lymph nodes through a separate incision.
In this case, proper coding is 19301 (for the partial mastectomy) and 38500 (for the excision of superficial sentinel nodes). You would not report 19302 for the removal of two sentinel nodes, which requires complete axillary dissection.
Remember, there is no required number of nodes that the surgeon must address during sentinel node excision. "Code 38500 or 38525 may involve removal of only one lymph node or a number of lymph nodes, as determined by sentinel lymph node identification by the physician during the dissection or by palpation," CPT Assistant notes.
Latest posts by John Verhovshek
(see all)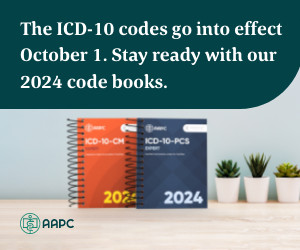 No Responses to "AMA Provides Clarity on Breast Excision/Lymph Node Coding"