Reform: Payers Must Be Clear
By admin aapc
In Billing
February 10, 2012
Comments Off

on Reform: Payers Must Be Clear
Choosing and understanding health coverage may become as easy as buying cereal thanks to an element of health reform.
A benefit of the Affordable Care Act, patients will receive straightforward language about what their health plans will cover beginning this September, the U.S. Department of Health & Human Services (HHS) announced Feb. 8 in a final rule.
The new rules require health insurers to eliminate technical or confusing language from marketing materials to prospective members. Two forms required to be given to shoppers and members at important points in the enrollment process, such as application and renewal, are a Summary of Benefits and Coverage (SBC) and a uniform glossary of terms.
The agency says a key feature of the SBC is a standardized plan comparison tool called "coverage examples" similar to the Nutrition Facts label for packaged foods. The forms were developed with the assistance of local, national, industry, and regulatory organizations.
Latest posts by admin aapc
(see all)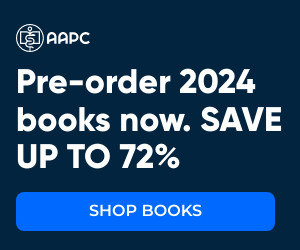 No Responses to "Reform: Payers Must Be Clear"