Avoid Payment Reduction for eRx
By admin aapc
In Billing
February 22, 2012
Comments Off

on Avoid Payment Reduction for eRx
Many providers' offices suffer the 1 percent reduction in Medicare fees even after having a remittance with the N365 code for successfully submitting a G8533 code for electronic prescribing (eRX). Here are some common errors made with the submission of the G8533:
Your PM system will strip the zero balance lines from the claim, which will cause some providers to resubmit the G code alone.
Providers submit the G code without a claim for the eligible office codes alone to avoid the duplicate submission of the office, or the eligible office codes were submitted prior to the G code simply as human error.
Your office didn't submit eRx because you are participating in the meaningful use incentive and you can't be paid for both.
The errors listed above are valid, but CMS is still penalizing professionals for 2012 with the 1 percent reduction. To avoid being hit with the 1.5 percent cut in 2013, be sure your office is doing the following.
Each provider must have 10 successful eRx submissions filed by June 30, 2012 and processed by July 29, 2012 with the CPT® code and G8533 along with the eligible codes listed below. When you've submitted the claims, be sure to review your remittance advice for N365 on the remittance, as well as the N365 on the remittance form (Found at the bottom in the message area as well within the claim line items), usually received within 14 business days from submission.
To be incentive-eligible for the 2012 eRx reporting year, each provider needs to have an additional 15 successful eRx submissions by December 31, 2013 for these eligible office codes: 90801, 90802, 90804, 90805, 90806, 90807, 90808, 90809, 90862, 92002, 92004, 92012, 92014, 96150, 96151, 96152, 99201, 99202, 99203, 99204, 99205, 99211, 99212, 99213, 99214, 99215, 99304, 99305, 99306, 99307, 99308, 99309, 99310, 99315, 99316, 99324, 99325, 99326, 99327, 99328, 99334, 99335, 99336, 99337, 99341, 99342, 99343, 99344, 99345, 99347, 99348, 99349, 99350, G0101, G0108, G0109.
Many providers participating in the Meaningful Use program are under the impression they can bypass the eRx because each will only be paid for one incentive. Many eligible providers participating in the Meaningful Use program in 2012 will still need to report eRx incentive claims to avoid the 2013 payment adjustment.
An eligible professional will only receive the incentive from the program with the highest incentive payout.
If you see "Reduction Co: CO‐237 & N545 Payment reduced based on status as an unsuccessful eprescriber per the eRx Incentive Program" in your remittance, CMS has flagged your account for the 1 percentage reduction. Your fee schedule has already been reduced the 1 percent and you are being paid the full allowed amount. If you wish to complain about the reduction fee and how the procedures were unclear or you had system errors, you may do so at the following website: www.cms.gov/erxincentive. Scroll down to the bottom of the page and click on "Submit Feedback."
Latest posts by admin aapc
(see all)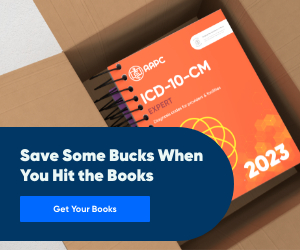 No Responses to "Avoid Payment Reduction for eRx"