ASC Posts $800 a Pop for Pain Pumps
By admin aapc
In Billing
March 29, 2012
Comments Off

on ASC Posts $800 a Pop for Pain Pumps
Medicare and most carriers don't reimburse surgical facilities for pain pumps, except at Northwest Ambulatory Surgery Center in Portland, Ore.
Medicare does not consider pain pumps a separately billable service. It's included in the post-op pain management and part of the surgery/anesthesia. So how does Northwest Ambulatory Surgery Center get paid and profit from them? On average, Northwest Ambulatory Surgery Center earns about $800 for every continuous nerve block they do. According to Outpatient Surgery, March 2012, "Some private insurers follow Medicare's guidelines in not paying for pumps, but other carriers, including some workers' compensation firms, let you bill for CPT codes 64416 (Shoulder, catheter/pain pump placement) and 64448 (Knee, catheter/pain pump placement)."
If continuous nerve blocks and pain pumps are a standard of care at your facility and your payers aren't paying you, here are some reimbursement tips:
Renegotiate contracts and ask for specifics on how to submit claims.
Document the pump's placement separately.
Ask the payer whether to bill under the surgeon's or the anesthesia provider's name because it is usually considered a second procedure.
Appeal unpaid claims and be persistent.
Explain to the payer that these services get patients out of recovery quickly and keep them out of the hospital, which reduces care costs.
Explain to the payer that other insurance pays for this service and because your facility is performing a service you should get paid for it.
Source: Kecia Rardin, RN, CNOR, CASC, "Get Paid for Pain Pumps," Outpatient Surgery, March 2012

Latest posts by admin aapc
(see all)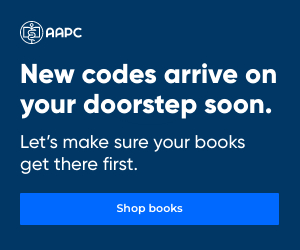 No Responses to "ASC Posts $800 a Pop for Pain Pumps"