Providers: High Rate of RAC, CERT Denials Overturned
By admin aapc
In Audit
April 27, 2012
Comments Off

on Providers: High Rate of RAC, CERT Denials Overturned
Close to 50 percent of appealed recovery audit contractor (RAC) payment denials and Comprehensive Error Rate Testing (CERT) claim denials were overturned on appeal, according to the Centers for Medicare & Medicaid Services (CMS). The American Hospital Association (AHA) puts the number closer to 75 percent. Hospital officials say this is proof there are major problems in the CMS audit process, according to InsideHealthPolicy.com.

Congressional staff has taken notice. The health website quotes a congressional aide as saying the number of successful appeals occurring for multiple years illustrates the need for a feedback loop incorporating auditors to let them know what kinds of payments or claims are frequently found during the appeals process to be improperly denied. The un-named aide said Congress is discussing potential policy options for creating such feedback.
A recent Office of Inspector General (OIG) report reviewing CERT errors overturned through the appeals process found that 53 percent of appealed denied claims were overturned in 2009. Providers appealed about 10 percent of denied claims in 2009, 16 percent in 2010, and 48 percent of those appealed were overturned. OIG says the overturned appeals were worth $6.1 million.
Latest posts by admin aapc
(see all)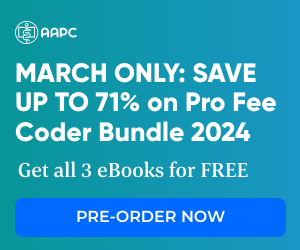 No Responses to "Providers: High Rate of RAC, CERT Denials Overturned"