Dell Joins Throng of EHR Vendors
Computer hardware giant Dell has joined the fray of electronic health record (EHR) vendors. The Round Rock, Texas-based company announced Sept. 10 its new Affiliated Physician EMR Solution.
Dell's Affiliated Physician EMR Solution is an EHR-related consulting services package designed for hospitals who want to sponsor compatible EHR for their affiliated physicians and for physicians looking for an economical EHR implementation solution.
The American Recovery and Reinvestment Act (ARRA) of 2009 requires all hospital providers and physician practices to adopt an EHR system by 2015. The government is offering financial incentives to early adopters beginning in 2011.
"EMR has existed for nearly 20 years, but cost, complexity and other barriers have kept it beyond the reach of physician practices and many hospitals—the frontline of our health care system. The federal government has provided financial incentives and now it's time for the industry to address other barriers. Dell has introduced one of the first, comprehensive solutions for hospitals and their affiliated ambulatory providers," said Judy Hanover, IDC Health Industry Insights Analyst.
Early adopters of the Dell solution include Tufts Medical Center and Memorial Hermann. Sam's Club has also partnered with eClinicalWorks and Dell to provide a turnkey EHR and practice management package.
Hospitals and affiliated physicians can go online to learn more about Dell's Affiliated Physicians EMR solution.
To help physicians successfully adopt EHR, the Center for Health IT at the American Academy of Family Physicians (AAFP) offers online tools for reviewing EHRs, connecting with other practices who have already implemented an EHR system, and more.
Latest posts by admin aapc
(see all)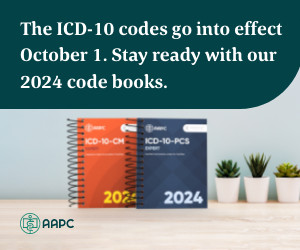 No Responses to "Dell Joins Throng of EHR Vendors"