GAO: OPPS Imaging Cap Lowered Spending
By admin aapc
In Billing
October 13, 2008
Comments Off

on GAO: OPPS Imaging Cap Lowered Spending
The rapid growth of imaging services paid for under the Medicare Part B physician fee schedule (MPFS) has slowed since Congress implemented a cap on the hospital outpatient prospective payment system (OPPS), but it has not limited access to Medicare beneficiaries, according to a Government Accountability Office (GAO) Sept. 26 report.
In accordance with the Deficit Reduction Act of 2005 (DRA), Medicare fees for certain imaging services covered by the physician fee-for-service (FFS) schedule may not exceed what Medicare pays for these services under the OPPS.
From 2000 through 2006, Medicare spending for physician imaging services doubled from about $7 billion to about $14 billion-an average annual increase of 13 percent, compared to an 8 percent increase in spending for all Medicare physician-billed services over the same time period, the GAO said. In addition to increased spending, the GAO noted a shift toward imaging services occurring in physician office settings, and physicians ordering more advanced imaging services, such as computed tomography (CT), magnetic resonance imaging (MRI) and nuclear medicine, compared to less advanced imaging techniques, such as X-rays and ultrasounds.
In 2007, spending declined 12.5 percent while utilization continued to rise, the GAO said. The volume of imaging tests subject to the cap grew almost four times faster than the volume of those not subject to the cap even at the reduced fee. In particular, nearly all MRIs and CTs were paid at the OPPS rate.
Latest posts by admin aapc
(see all)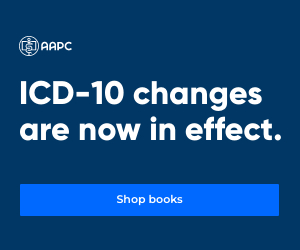 No Responses to "GAO: OPPS Imaging Cap Lowered Spending"