Docs Manually Code E/M with EHRs
By admin aapc
In Billing
June 29, 2012
Comments Off

on Docs Manually Code E/M with EHRs
Physicians are adopting electronic health record systems (EHRs) quickly, but they aren't letting them do most of the work, according to the U.S. Department of Health & Human Services (HHS) Office of Inspector General (OIG). A recent study, outlined in a June 21 report, found all of those surveyed who have EHRs don't use their systems' automatic coding modules to assign evaluation and management (E/M) codes.
Of those who didn't use their EHR's automatic coding modules, 88 percent coded E/M themselves and 12 percent had staff manually assign codes. Of the 2,000 sampled in the study, the OIG found 57 percent have EHRs in their primary practices in 2011. Of those, 22 percent began using the technology to document E/M in 2011, the year the Medicare and Medicaid EHR Incentive Programs were launched.
The study was requested by the Office of the National Coordinator for Health Information Technology (ONC) as part of a related evaluation of documentation vulnerabilities of E/M services involving EHRs. The ONC is expected to establish standards for how physicians should use EHRs to create medical records meeting CMS documentation requests for E/M services.
The OIG said it will evaluate billing fraud related to EHR systems in its 2012 Work Plan.
Latest posts by admin aapc
(see all)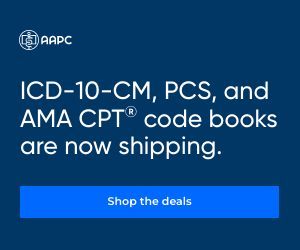 No Responses to "Docs Manually Code E/M with EHRs"