Clinical Guidelines Updated for Obesity Screening
By admin aapc
June 29, 2012
Comments Off

on Clinical Guidelines Updated for Obesity Screening
The U.S. Preventive Services Task Force (USPSTF) is now recommending clinicians screen adults for obesity and offer or refer patients with a body mass index (BMI) of 30 kg/m² or higher to intensive, multicomponent behavioral interventions.
BMI is calculated from the measured weight and height of an individual.
BMI = weight in pounds ÷ height in inches² x 703
For example: A patient weighs 176 pounds and is 5'4″ tall. Divide 176 by 4096 (64 x 64) and then multiply by 703 to get a BMI of 30.2, which is considered obese.
The USPSTF guideline, "Screening for and Management of Obesity in Adults: U.S. Preventive Services Task Force Recommendation Statement," was published June 26 in the Annals of Internal Medicine.
Latest posts by admin aapc
(see all)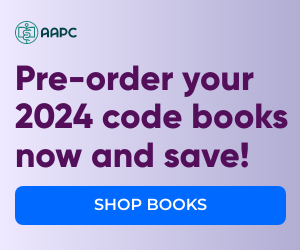 No Responses to "Clinical Guidelines Updated for Obesity Screening"