Doctors Know Little About Consumer-Directed Plans
By admin aapc
October 13, 2008
Comments Off

on Doctors Know Little About Consumer-Directed Plans
Physicians feel they know little about consumer-directed health plans, according to a Robert Woods Johnson Foundation study, giving coders the opportunity to help educate physicians and their patients.
The plans, meant to shift more responsibility for health care decisions to the individual patient, often come with high deductibles and include a health savings account.
But 43 percent of doctors said they have heard little, if anything, about these plans, and less than half (48 percent) feel ready to discuss medical budgeting with their patients.
The study highlights doctors' nebulous role in counseling patients on financial matters.
"I think as these plans roll out, it's really important to educate doctors about (them) and about some of the differences between these plans and more traditional models of insurance," said study co-author Dr. Craig Pollack, a Robert Wood Johnson Foundation clinical scholar at the University of Pennsylvania in Philadelphia to HealthNews.
"I don't think it's at all clear in insurers' minds what role they want doctors to play, and I don't think physicians themselves are clear on what they're comfortable with," said Dr. Hoangmai H. Pham, a senior health researcher at the Center for Studying Health System Change in Washington, D.C.
Nor do patients know what role they want their doctors to play, she added. "It's frankly very uncomfortable for both patients and physicians to talk about money in any clinical context."
Peter V. Lee, executive director for national health policy at the Pacific Business Group on Health and co-chair of the Consumer-Purchaser Disclosure Project, said the study raises issues that go well beyond consumer-directed health plans.
"Patients under virtually every plan are seeing huge financial implications of their choices," he said, "and historically doctors have felt they didn't need to talk money."
An estimated 5.5 million Americans are enrolled in consumer-directed health plans, according to the 2008 Employer Benefits Survey, an annual report released last month by the Kaiser Family Foundation and the Health Research & Educational Trust.
These plans have grown in recent years as employers have sought ways to shift more responsibility for medical decision-making to employees and their families. The theory is enrollees will forgo unnecessary services and shop for needed care based on price and quality.
But consumer-directed health plans are not like the managed care arrangements that have dominated the insurance landscape in recent years.
With the exception of some preventive-care services, coverage typically begins after the member satisfies a high deductible—upwards of $1,500—on average, for an individual, according to the Kaiser survey. The high-deductible plan is paired with either a health savings account or a health reimbursement arrangement, and funds in these accounts can be used to pay for routine medical expenses.
To assess physicians' readiness to engage patients on cost and quality issues in these plans, Pollack and colleagues conducted a random, national survey of 1,500 primary-care physicians and received 528 responses.
About one-third of the doctors surveyed had little knowledge about how money is contributed (35 percent) and spent (31 percent) from the plans' medical savings accounts.
Being exposed to these plans did not always mean that doctors were in the know.
"We were surprised that about a quarter of physicians who currently knew that they cared for patients in consumer-directed health plans said they really didn't have a lot of knowledge about the cost-sharing involved in these plans," Pollack said.
While most felt ready to discuss the cost of office visits, medications and laboratory tests, half or fewer were prepared to advise patients about the cost of radiologic studies, specialist consultations, and hospitalizations.
People enrolled in consumer-directed health plans are encouraged to take advantage of online tools to compare costs and evaluate quality when making medical decisions. But, according to the survey, physicians are deeply skeptical about the information provided by government and insurance Web sites.
Only 8 percent believed that patients could trust the information provided on insurers' Web sites.
"If there's going to be a lot of pushback on the part of the doctors, I think it could lead to consternation on the part of the patients," Pollack said.
This story is an adaptation from the original HealthDay report.
Latest posts by admin aapc
(see all)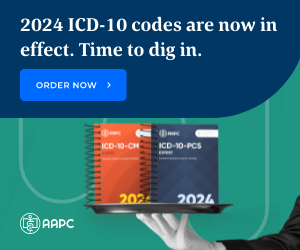 No Responses to "Doctors Know Little About Consumer-Directed Plans"