Secondary Insurance Policies Can Confuse Your Patients
By John Aaron
In AAPC News
July 23, 2012
Comments Off

on Secondary Insurance Policies Can Confuse Your Patients
It is 9:30 a.m. when the call comes in. The man on the line has received a bill for physical therapy services he received a month prior. He has a complaint: "Why did I receive this bill? I have insurance."
The biller explains, "We billed your insurance company and they left a balance of $75.00 as patient responsibility." The caller advises the rep that he has a secondary insurance policy, which should be paying. The biller responds, "Sir, you will have to file that claim yourself."
"What do you mean?" the caller asks. "Simply take the invoice we sent you and submit a copy to your secondary insurance company," the biller says.
To avoid these calls from confused and/or annoyed patients, share your policy on submitting claims to a secondary payer prior to rendering services. This is a "courtesy service"—most often providers are not required to automatically submit claims to secondary insurers.
The larger the provider group, the more likely it will have dedicated staff working secondary claims. For smaller groups, the reimbursements received may not warrant the work involved.
Qualified Medical Expenses
Secondary insurance plans often pay or discount only on "qualified services." In other words, if the patient's primary insurance plan deems a service to be "Non-Covered," the secondary insurance plan will deny these services, as well. This is often due to medical necessity.
Advise patients to ask health plan representatives, "Will this plan cover what my primary will not?" If the answer is "yes," the patient should get that in writing. If the representative tries to "skirt" on the issue, it's not in the plan, and the patient may do better to look elsewhere (although, better plans may come at a premium rate).
Latest posts by John Aaron
(see all)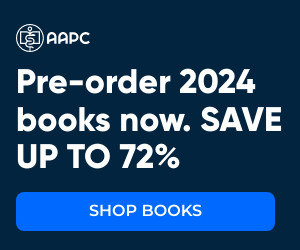 No Responses to "Secondary Insurance Policies Can Confuse Your Patients"