Aarches CO-OP Receives $85 Million Federal Loan
By admin aapc
In Billing
July 26, 2012
Comments Off

on Aarches CO-OP Receives $85 Million Federal Loan
Aarches Community Health Care, a consumer operated and oriented plan (CO-OP) in Utah, received an $85,400,303 loan from the Centers for Medicare & Medicaid Services (CMS).  The Beehive state CO-OP is the 16th non-profit, consumer-oriented CO-OP to receive loans so far.
Update: CMS awarded on July 27 a $69,396,000 loan to Colorado Health Insurance Cooperative, Inc. (CHI) in Colorado to launch a 17th CO-OP.
CO-OPs, created by the Affordable Care Act (ACA), are private, non-profit entities promoted by CMS to "create new, innovative, and consumer-responsive" health insurance companies to increase competition in individual and small markets. CO-OPs will be closely monitored to assure they are meeting incremental goals, and will only receive parts of their loans as they meet the goals, CMS says. More than half of the CO-OP's board of directors must be customers or members of the CO-OP, and all directors must be elected by a majority vote of the members, which will improve accountability and transparency, the agency says. Each patient will have a "medical home," a doctor or group who will be the primary care provider. The incentive will be to keep patients out of the hospital.
According to the Salt Lake Tribune, Utah already has two not-for-profit insurers: Regence BlueCross BlueShield and SelectHealth. They are two of the reasons that health care costs are relatively affordable in Utah, the paper says. Intermountain HealthCare, which started SelectHealth before spinning it off, and the University of Utah Medical Center also have pioneered data-driven standards of care.
To ensure CO-OPs are truly new entities, the health care reform law prohibits any state-licensed health insurance company that existed on July 16, 2009 from qualifying for the CO-OP program.
CMS will closely monitor CO-OPs to ensure they are meeting program goals. To ensure strong financial management, CO-OPs are required to submit quarterly financial statements, including cash flow and enrollment data, receive site visits, and undergo annual external audits. This monitoring is concurrent with the financial and operational oversight by state insurance regulators. The CO-OPs are required to meet state and federal standards for qualified health plans to sell coverage through the exchanges and the State's Small Business Health Option Program (SHOP) exchanges.
Latest posts by admin aapc
(see all)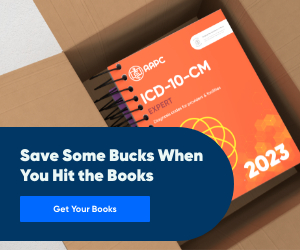 No Responses to "Aarches CO-OP Receives $85 Million Federal Loan"