Health Care's EHR Future is in the Clouds
By admin aapc
In Audit
July 26, 2012
Comments Off

on Health Care's EHR Future is in the Clouds
Citing cost and speed benefits, cloud computing experts say health care will soon follow other industries in assimilating cloud-based computing to store and maintain patient records and claims, reports American Medical News. This could mean big changes for coding and billing practices.
For starters, amednews.com reporter Emily Berry said, health and claims data would be stored on designated online sites, where it would be more easily accessible, organized, and shared with a patient's other caregiver(s) than if stored on a physical computer server in an office. For physician offices adopting electronic health records (EHRs), it would mean savings as far as hardware is concerned, but it would raise specters of personal health information (PHI) breaches, requiring vendors to develop sophisticated security mechanisms.
The Affordable Care Act's (ACA) Accountable Care Organizations (ACO) concept will drive data-sharing on the cloud as providers seek information to coordinate patient care, according to the July 23 report. Industry analysts predict providers will turn to handheld devices to access and document patient information.
Berry goes on to say that a July projection by Dallas-based consulting and forecasting firm MarketsandMarkets quantified the expected growth, predicting the global health care cloud computing market will be worth $5.4 billion in 2017, up from $1.8 billion in 2011. "Health system reform and payment changes are part of what will drive that growth," Berry said.
"Health care organizations are expected to deliver more while limiting health care costs at the same time," Berry said. "Despite this, a few factors restrain the growth of this market, with security and privacy concerns being the primary reasons for slow adoption of this technology."
Other analysts and vendors who work in and are closely tracking cloud computing said they also expect rapid growth in cloud computing in health care. Some organizations are not waiting. The Minneapolis Star-Tribune reported in February that UnitedHealth Group's Optum division was developing a cloud environment for storage and management of claims with IBM and other computer and software companies.
See AAPC News article "UHG Launches Health Care Data Through Cloud" for more information.
Latest posts by admin aapc
(see all)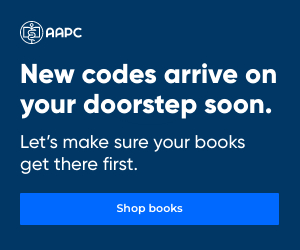 No Responses to "Health Care's EHR Future is in the Clouds"