Coding for Robotic-assisted Prostate Surgery
A recent study in the Journal of Clinical Oncology compared outcomes of Medicare-aged men who had undergone open retropubic radical prostatectomy against those who had undergone the same procedure by robotic-assisted laparoscopic approach, and determined that outcomes were no better using the latter technique. The skill of the surgeon and the number of prostatectomies done at a particular hospital matter more than technique, according to a 2010 article in Urologic Oncology. Other studies have similarly concluded that robotic-assisted procedures do not improve surgical outcomes, but may allow shorter hospital stays and less blood loss.
Robotic surgery is covered by routine and customary laparoscopic CPT® and ICD-9-CM coding practices, existing medical policies for advanced laparoscopic surgery, and current payer contract rates. There is no need for unlisted procedure codes or modifier 22 Increased procedural service for robotic assist (except perhaps, for instance, when there is no existing laparoscopic code to describe a procedure). No additional payment allowance is made for the robotic surgical technique.
For example, if the surgeon performs radical, nerve sparing prostatectomy with robot assist, the appropriate code is 55866 Laparoscopy, surgical prostatectomy, retropubic radical, including nerve sparing. The payment rate for the robotic assist will be the same as for a "standard" laparoscopic procedure, with the same medical necessity and coverage implications, as well.
If your payer accepts HCPCS Level II S codes, you may report S2900 Surgical techniques requiring use of robotic surgical system (list separately in addition to code for primary procedure) in addition to the primary procedure code to identify the procedure as robotic-assisted. Note that S codes are not payable under Medicare, and likely won't result in additional payment from any insurer.
Latest posts by admin aapc
(see all)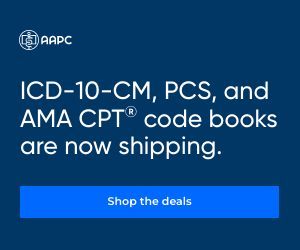 One Response to "Coding for Robotic-assisted Prostate Surgery"