OIG Releases 2010 Work Plan
By admin aapc
October 5, 2009
Comments Off

on OIG Releases 2010 Work Plan
The Office of Inspector General (OIG) released, Oct. 1, its annual Work Plan for fiscal year 2010. The Work Plan outlines activities the OIG intends to initiate or continue in its ongoing endeavor to right wrongs in Health and Human Services (HHS) programs and operations, such as Medicare.
Here's a small sample of what the OIG is interested in this year in terms of Medicare Part B:
Physicians Billing for Hospice
The OIG says it will review the extent of Part B billing for physician services to Medicare hospice beneficiaries, and identify whether physicians are in the practice of double-billing hospice services to Medicare Part A and Part B.
E-Prescribing Incentive Payments
The OIG says it will review Medicare incentive payments made in 2010 to eligible health care professionals for their 2009 electronic prescribing (e-prescribing) activities, and assess whether, and, if so, the extent to which incentive payments for e-prescribing activities in 2009 were made in error.
Place of Service Errors
Speaking of errors, the OIG says it will review physician coding of place of service on Medicare Part B claims for services performed in ambulatory surgical centers (ASC) and hospital outpatient departments.
ASC Payment System
The OIG intends to review the appropriateness of the methodology for setting ASC payment rates under the revised ASC payment system.
Part B Imaging Service Payments
We would all be surprised if the OIG didn't include in its review Medicare payments for Part B imaging services. This year, the OIG says it will focus on the practice expense components, including the equipment utilization rate.
Evaluation and Management Services During Global Surgery Periods
The OIG will review industry practices related to the number of evaluation and management (E/M) services provided by physicians and reimbursed as part of the global surgery fee.
Outpatient Physical Therapy Services Provided by Independent Therapists
The OIG says it will review outpatient physical therapy services provided by independent therapists to determine whether they are in compliance with Medicare reimbursement regulations.
Polysomnography Payments
Medicare payments increased from $62 million in 2001 to $215 million in 2005. The OIG says it will examine the appropriateness of Medicare payments for sleep studies and examine the factors contributing to the rise in payments, not to mention provider compliance.
Laboratory Test Unbundling
Medicare contractors must group together individual laboratory tests clinical labs can perform at the same time on the same equipment and then consider the price of related profile tests. Payment for individual tests must not exceed the lower of the profile price or the total price of all the individual tests. The OIG says it will review the extent to which clinical labs have inappropriately unbundled laboratory profile or panel tests to maximize Medicare payments.
Modifier GY Use
Modifier GY is to be used for coding services that are statutorily excluded or do not meet the definition of a covered service.
In 2008, Medicare received over 75.1 million claims with a modifier GY totaling approximately $820 million. The OIG will examine patterns and trends for physicians' and suppliers' use of modifier GY.
Also under the looking glass in 2010:
Independent diagnostic testing facilities
Physician reassignment of benefits
Provider compliance with assignment rules
Payments for services ordered or referred by excluded providers
Ambulance services used to transport end-stage renal disease patients
and much more
This is just a smattering of issues in the "Other Part A and Part B Provider Payments" section. Read the 128-page Work Plan for complete details.
Latest posts by admin aapc
(see all)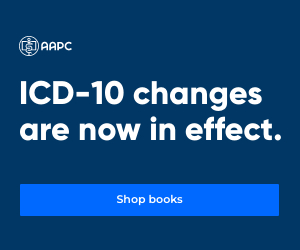 No Responses to "OIG Releases 2010 Work Plan"